Billionaire retailer Sir Philip Green has accused MPs of producing a "bizarre" and "biased" report into the collapse of BHS.
An 81-page review from lawyers Lord Pannick QC and Michael Todd QC, commissioned by Green, concluded that the joint committee report would not hold water in any public body that
"did not enjoy parliamentary privilege".
A joint report by MPs on the Business and Work and Pensions select committees earlier this year held Green responsible for leaving BHS with a £571m ($702m) pension deficit, taking about £400m in dividends from the department store chain and selling it to Dominic Chappell, a former bankrupt, for just £1.
The retailer's collapse, a year later in April, resulted in the loss of 11,000 jobs and has left 20,000 pensions in limbo. The Pensions regulator remains in talks about the scheme's future.
The final of the 88-year-old department chain's 163 stores closed at the end of August.
The review by Green's lawyers comes as parliament prepares to debate stripping him of his knighthood.
A further statement issued by Green's holding company, Taveta Investments, added: "The Taveta directors very much regret the terrible impact that the failure of BHS has had on former BHS staff and BHS pensioners and we accept that, with hindsight, it was a mistake to sell BHS to Retail Acquisitions Limited and Dominic Chappell.
"But it was an honest mistake and the sale was made in good faith to a buyer who retained a large team of well-known professional advisers, including Olswang and Grant Thornton."
Bullying and threats
The review by Green's lawyers said MP Frank Field, head of the Work and Pensions committee, was biased because he made repeated statements against the billionaire before and during the MPs inquiry.
The review said during hearings Field made "repeated insults to witnesses, with bullying and threats".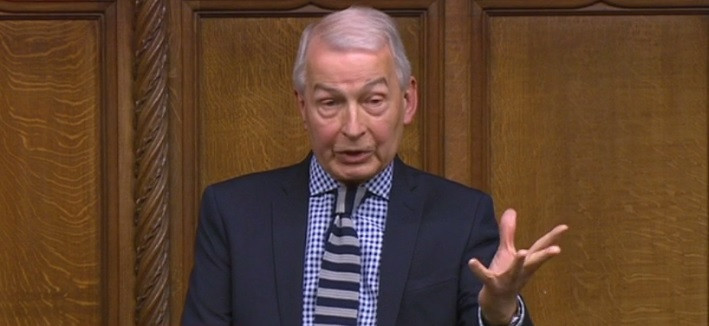 Field has repeatedly called on Green to fund the pensions black hole. Lawyers said that "a reasonable observer" would conclude that "Mr Field had made up his mind before hearing all (or any) of the evidence".
The review added: "There was nothing unlawful, improper or even unusual about Taveta and Sir Philip Green's decision to assist Dominic Chappell and Retail Acquisitions Limited in the purchase of BHS. The select committees' criticism in this regard is bizarre."
Wiggle off the hook
Field defended the MPs report, saying it was "agreed unanimously" by MPs from two different select committees and was based on "huge amounts of evidence".
Iain Wright, chair of the business select committee, accused Green of trying to "wiggle off the hook for his responsibilities".
"The report from Sir Philip Green's no doubt expensively appointed lawyers is just the latest wheeze by Sir Philip to wiggle off the hook for his responsibilities to BHS pension holders."