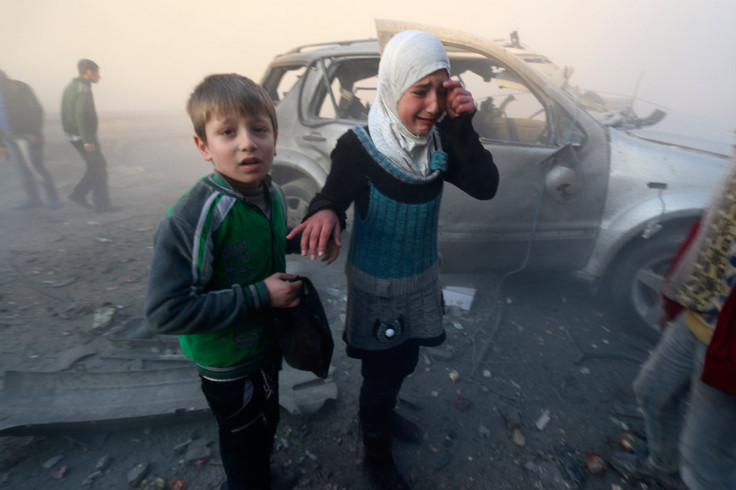 A record 60 million people have been displaced around the world due to conflicts and persecution at the end of 2014, the United Nations High Commissioner for Refugees (UNHCR) has said.
The number of children who have been forcibly removed from their native lands was pegged at more than 30 million. This is the highest displacement ever recorded by the UN refugee agency in a year.
It added that most of the children displaced were from Syria, Afghanistan and Somalia.
The report titled UNHCR's annual Global Trends Report: World At War, released on 18 June claimed that worldwide displacement at the end of 2014 had risen to a staggering 59.5 million compared to 51.2 million a year earlier and 37.5 million a decade ago.
The report detailed that in 2014 around 13.9 million people were newly displaced, which was four times higher than that of the previous year. Around 38.2 million people were displaced inside their own countries (up from 33.3 million in 2013), and 1.8 million people were awaiting the outcome of claims for asylum (against 1.2 million in 2013).
However, the most alarming fact was that over half the world's refugees were children.
UN High Commissioner for Refugees António Guterres has said: "We are witnessing a paradigm change, an unchecked slide into an era in which the scale of global forced displacement as well as the response required is now clearly dwarfing anything seen before."
"It is terrifying that on the one hand there is more and more impunity for those starting conflicts, and on the other there is seeming utter inability of the international community to work together to stop wars and build and preserve peace," he added.
The report further claimed that in the past five years, at least 15 conflicts have erupted or reignited, eight of which were in Africa (Côte d'Ivoire, Central African Republic, Libya, Mali, northeastern Nigeria, Democratic Republic of Congo, South Sudan and this year in Burundi). Three conflicts were reported in the Middle East (Syria, Iraq, and Yemen) and one each in Europe (Ukraine) and three in Asia (Kyrgyzstan, and in several areas of Myanmar and Pakistan).