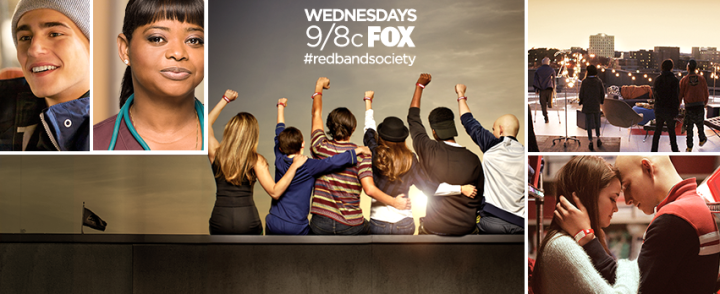 Fox's new series Red Band Society is on the brink of cancellation, as production is halted after the show's 13th episode.
According to a report in Tv Line, Fox will not be picking up additional episodes of Red Band Society beyond its initial 13-episode order. Production on the medical drama will wrap up next month after completion of Episode 13.
The show is yet to be officially cancelled.
Another episode will air on December 3rd after which the show will be pulled from schedule. The remaining three episodes of the season will be scheduled at a later date.
A network insider told the website that Red Band Society could still return for a second season, but that seems unlikely.
Fox's new shows that premiered this year seem to be struggling. Utopia was cancelled, Mulaney's Order was reduced from 16 to 13 episodes and, Gracepoint's ratings have continued to decline.
Gotham is the only new show on the network to get a full season.
Red Band Society 'How Did We Get Here?' Recap
In Red Band Society episode 9, Emma and Leo find themselves on the verge of being released from Ocean Park, but later only Emma is allowed to be released. Leo begs her to stay and get better, but she leaves her red band behind and says goodbye.
Meanwhile, pop star Delaney Shaw checks into the hospital for exhaustion and Dash and Jordi see this as an opportunity to go after some life goals. Nurse Jackson warns Kara against getting involved with Hunter.
Also, Dr McAndrew wants Dr Grace back, but ends up sleeping with Brittany, who is left hurt when he tells her that it was nothing but a one-night stand.
The fall finale episode titled, What I Did For Love, will air next Wednesday, December 03, 2014.
The official synopsis reads: Emma goes home and learns a secret that throws her into a tailspin, as Jordi debates breaking the law to get what he wants.
Meanwhile, betrayal abounds as Leo and Kara hit the road and leave Ocean Park Hospital. Also, Hunter receives the news he has been waiting for and approaches a life-altering medical procedure with Dash by his side.