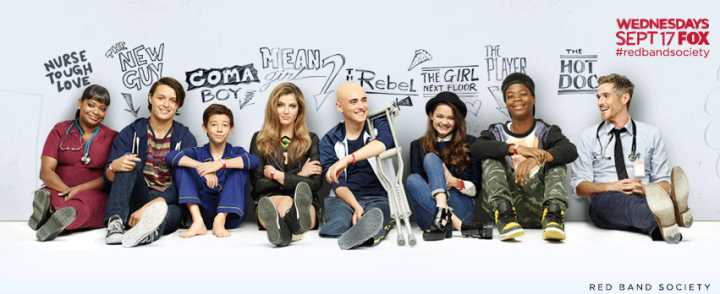 First episode of new comedy-drama series Red Band Society airs tonight (17 September 2014) on Fox.
Red Band Society is one of 2014 fall season's most anticipated new shows, reports Hypable. The dramedy follows a group of teenage patients and their nurses at a private hospital.
Here is an official description of the show (via Fox):
"Red Band Society is a provocative, unconventional and unique coming-of-age dramedy about a group of rule-bending friends and the adults who mentor them through the ups and downs of adolescence in Los Angeles' Ocean Park Hospital.
Exploring everything from strong friendships, and first loves, to humorous mishaps and heartbreaks, the series is a story of life, with an edgy comedic tone all its own."
The pilot episode shows the teens banding together to form the Red Band Society in order to offer each other support through the hard times.
Fox released the show's pilot episode online, for a few days, ahead of its official broadcast premiere on Wednesday.
Red Band Society premieres in US tonight (Wednesday, 17 September) at 9pm on Fox.
Click here to watch the episode online via live stream on Hulu. You can also log on to the official website for videos and broadcast details.