Redknapp: I've Got Big Plans for This Boy
Tottenham have big plans for Steven Caulker claim Redknapp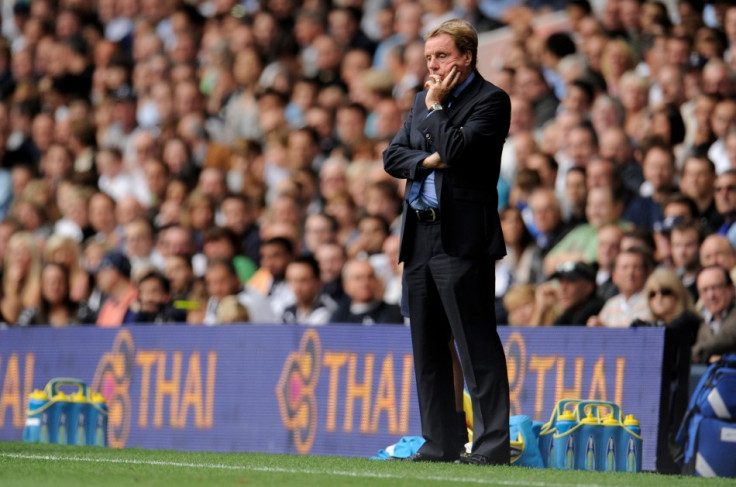 Tottenham Hotspur manager Harry Redknapp believes Steven Caulker has the credentials to be a mainstay of his defence in the next few years.
The 19-year-old is halfway through a season long loan at Swansea City, but although Redknapp has allowed the towering centre-half some temporary leave away from White Hart Lane, the Spurs chief acknowledges he has big plans for the impressive youngster at Tottenham in the not too distant future.
Caulker's fledgling career to date has been frustratingly hampered by injuries thus far but the precocious Tottenham starlet has been part of a Swansea defence that has conceded just two goals in the seven games he has played this season.
Redknapp admits Tottenham have been monitoring the player's development and the Spurs boss believes the north London club have a real player on their hands.
"I'VE got big plans for this boy when he returns from his loan spell at Swansea in the summer." The Tottenham manager told The Sun.
"A lot of people probably don't even realise he's a Spurs player because he's been away at Yeovil, Bristol City and now Swansea in the last few years.
The Tottenham manager continued: "We're not short of central defenders at the moment but Steven doesn't turn 20 until next week and we've had great reports on his progress.
"He injured a knee a month after moving to Wales and that kept him out for the best part of three months.
"But it's no coincidence that Swansea have not conceded a goal in three games since his return."
While Redknapp is keen for Caulker to come back to Tottenham at the end of the season, the Enland Under-21 international admits his main aim is to become a first team regular at White Hart Lane eventually.
"Obviously there are a lot of teams that play direct football, but Swansea mirror Spurs in the sense that they look to pass the ball, so if I can come here and prove myself then in Harry Redknapp's eyes I could be ready for a place in the Spurs team." The precocious Tottenham youngster told the Daily Mail.
© Copyright IBTimes 2023. All rights reserved.