'Redneck Road Rage' Video: Footage of Tailgating Driver Crashing After Showing Indecent Gesture Goes Viral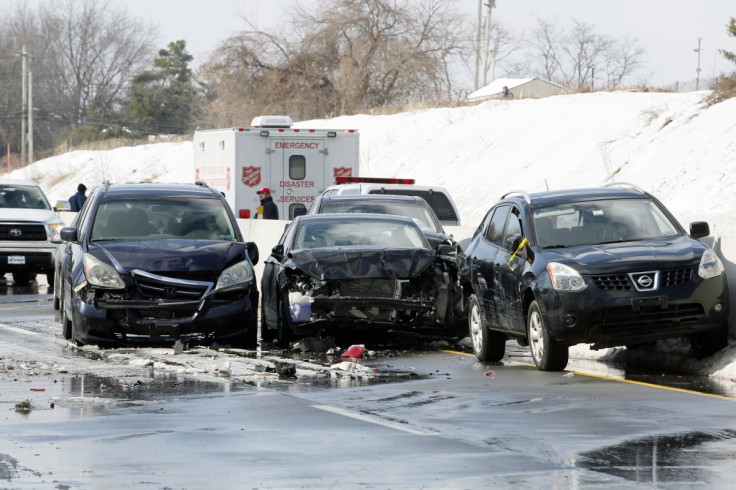 A YouTube video showing a tailgating driver crashing moments after making an offensive hand gesture, posted by a Florida woman, has gone viral on the internet.
The three-minute video, titled 'Redneck Road Rage/Instant Karma', was posted on YouTube by a woman driver using the handle 'Florida Driver'.
The woman said she started filming after a truck started tailgating her on SR 41 in Tampa, Florida.
"After about a minute and me shaking my head, I pulled out my phone and started recording," the woman wrote on YouTube.
"I couldn't move over because there were trucks in the right lane and I sure as heck wasn't going to speed on a rainy day with the roads being as slick as they were. I was turning left in about a half-mile when this happened," she added.
The video shows the truck driver losing control on the slippery track and fish-tailing moments after he passed the woman driver, making an offensive gesture.
"I watched the video after the accident I didn't even know he shot a bird at me because I wasn't looking at him at all, I was paying attention to the road while holding the phone up with my right hand," the Florida driver continued.
She said the truck driver fled the scene but was caught and charged with the help of the footage she shot. No one, including the truck driver, was injured in the accident.
Watch the 'Instant Karma' incident as it happened (graphic warning: offensive hand gesture)

© Copyright IBTimes 2023. All rights reserved.