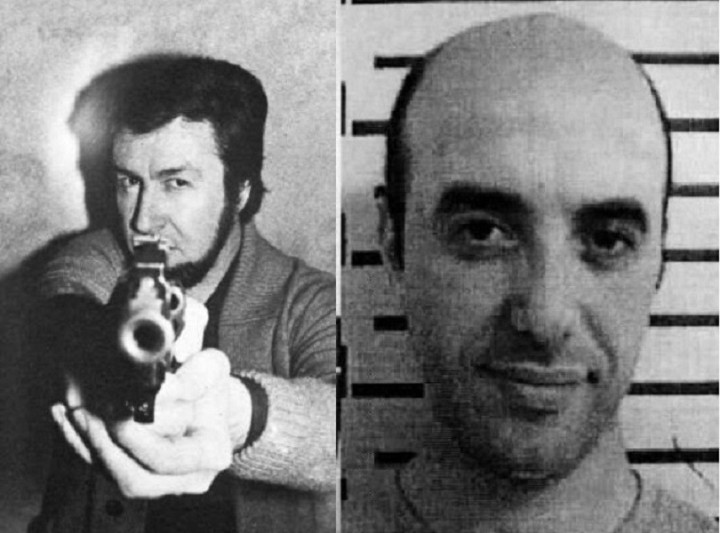 International police are on the lookout for Redoine Faid, an armed robber whose daring escape from a French prison has triggered comparisons with the criminal exploits of France's most infamous gangster, Jacques Mesrine.
The Interpol have issued an arrest warrant for Faid, 40, who has become France's most wanted criminal for the second time in two years, upon his weekend escape from Sequedin prison, outside Lille.
The jailbreak has been described as an "act of war" by French warders' union, while Faid has been described as a "particularly dangerous" individual by state prosecutor Frederic Fevre and a "remarkably intelligent" person by his lawyer.
Faid took four prison guards hostage during a visitors' session before blasting his way out of jail, using dynamite to blow up five armoured doors.
Once outside the prison's walls, he released three hostages and made off in a getaway car, which he torched just south of Lille. Faid then dropped off the fourth warder on the highway and continued his escape in another car.
The spectacular prison break and Faid's media personality bears resemblance to France's historic criminal figure, Jacques Mesrine, who was anointed as the country's public enemy number one in the '70s.
"Faid is the new Mesrine," some French netizens wrote on Twitter.
Faid was sentenced to 20 years in jail on armed robbery charges over a string of heists in the Paris area in 1997. Freed on parole in 2007, he allegedly masterminded another robbery in which a policewoman was killed in 2010. He returned to prison in 2011 for breaching parole conditions.
Born near Paris in 1936, Mesrine became a cult criminal figure in France for a string of brazen criminal escapades and for his love of the limelight.
Mesrine made a name for himself in the criminal world for a series of armed robberies in France and Canada, starting from the late '60s to the end of the '70s.
During his criminal career, Mesrine famously managed to escape from jail three times.
The gangster escaped twice from the Quebec's prison system, in 1969 and 1972.
A couple of months after his second escape from Saint-Vincent-de-Paul prison, Mesrine launched an armed attack against the very same penitentiary in an attempt to precipitate a mass break-out.
In 1978, equipped with a gun, stolen keys and a ladder, Mesrine made his way out of Paris' top security prison, La Sante, becoming the first man ever to perform the feat.
Beside robberies and jailbreaks, Mesrine and Faid share a similar aspiration for a wider fame than that gained from the criminal underworld. Both have published memoirs about their gangster lives.
Faid chronicled growing up on a tough Paris suburban estate and becoming a criminal in a 2009 book titled "Robber", while Mesrine bragged about having killed more than 40 people in his memoir, L'Instinct de Mort (Killer Instinct) which he wrote during his stay at La Sante.
In 1978, He also featured on the cover French weekly, Paris Match, to which he gave an interview while on the loose.
Mesrine was shot dead by Paris police in 1979.