Refugee crisis: 14 migrants drown off Turkish coast after shipwreck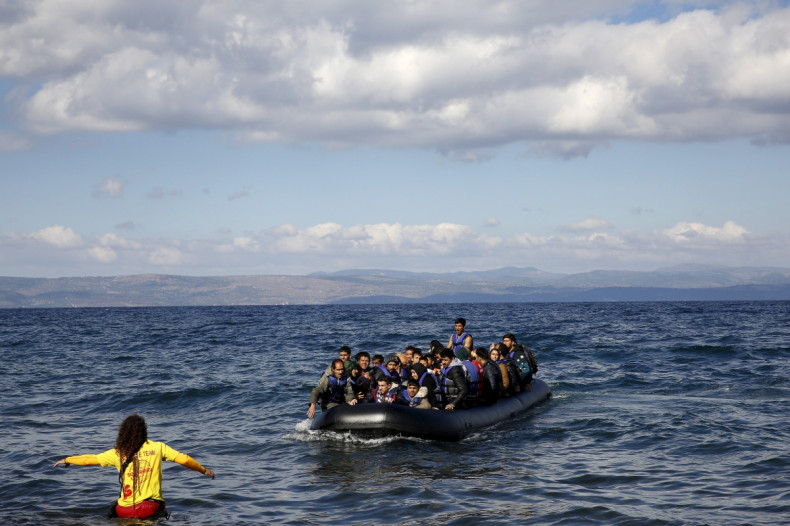 Turkey's state-run news agency has reported that 14 refugees, including seven children, drowned when their wooden boat sank off the Turkish northern Aegean coast of Ayvacik on 11 November.
The Anadolu Agency said 27 others, including a pregnant women, were rescued by Turkish coast guards and are in good condition. Divers and helicopters are searching the waters for more possible victims. The report was confirmed by Dogan news agency.
Ayvacik is a main crossing point to the Greek island of Lesbos, which has seen a surge in the arrivals of refugees in the past few months.
European and African leaders are due to meet in Malta to discuss the migration crisis, with the EU hoping that pledges of cash to some of the world's poorest countries, including Eritrea, will help discourage others from making the journey.
Refugee crisis
An estimated 647,581 refugees and migrants have arrived in Greece by sea in 2015, according to the UN refugee agency.
The recent surge in numbers of refugees to Greek islands, mostly Syrians, Afghans, Iraqis and Palestinians fleeing war and destruction, is mainly due to fears that European borders will close once they reach northern Europe.
Over the summer of 2015, the Aegean Sea island of Lesbos, which lies less than six miles from the Turkish coast, became the main route for thousands of asylum-seekers from the Middle East and Africa hoping to reach safety in the European Union (EU). Unexpectedly, the arrivals have not scaled down in recent weeks, despite the worsening weather, rough seas and upcoming winter conditions.
As opposed to the small dinghies used this summer, smugglers have started to operate with large wooden boats that can carry more than 200 refugees.
In the latest incidents, at least 18 people have died when a wooden boat carrying 155 people capsized off Kalymnos island. Another small boat overturned near Rhodes island, killing three people. At least 10 of the dead were children. Seven people were killed on Thursday 29 October after a wooden boat capsized off the island of Lesbos.