Refugee crisis: Greece suspends deportations to Turkey as asylum requests surge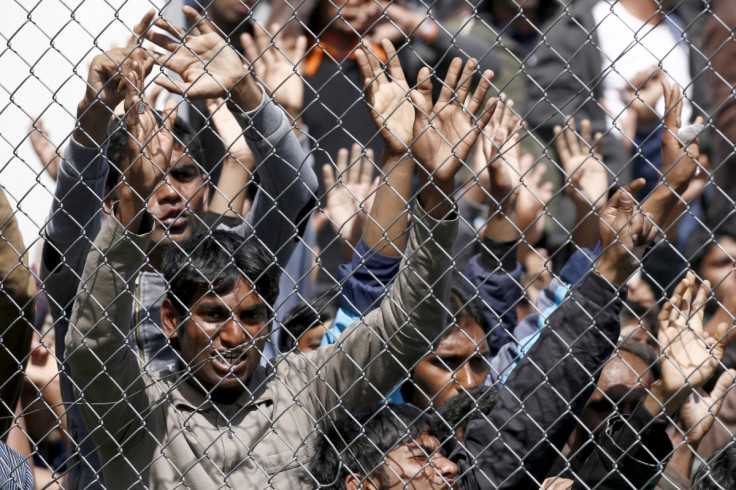 Greece has suspended migrant deportations to Turkey, a day after the first batch of people was sent back from the islands of Lesbos and Chios. Athens had begun returning the migrants under a controversial agreement between the EU and Turkey.
According to an anonymous Turkish official, cited by multiple news agencies including the BBC, a sharp surge in asylum requests from the migrants has prevented Greece from swiftly implementing the plan. Greece is likely to pause the deportations until at least 8 April.
Under the "one-in, one-out" deal, Turkey will take all refugees who reach Greece without a legitimate asylum request or whose requests have been rejected. The EU will, in turn, take one Syrian migrant for each asylum-seeker sent back. The deal aims to curb the growing influx of refugees into Europe.
Amid rising anger against the proposal, authorities are also perplexed over the execution of the complex scheme. A UN official has admitted that some migrants from the first batch of 202 people were sent back by mistake.
Speaking to the Guardian, Vincent Cochetel, director of UNHCR's European arm, said: "For four days after the 20th [March], the Greek police did not register any intention to seek asylum as they were not prepared [or] equipped for this, so we started providing forms to people who had declared their intention to seek asylum. The police received most of the people with these forms and ... forgot some apparently. It is more a mistake than anything else, we hope."
Many are already due to be deported to Turkey but the steady arrival of migrants in Greece remains a challenge for authorities. Tensions are also flaring up over the EU-Turkey deal with rights groups calling the move "careless".
Wenzel Michalski, director of the German branch of Human Rights Watch, said in Lesbos: "The EU and Greece are doing something really disturbing and illegal, and they're just treating refugees as human trash which should be cleaned away and this is a tragic development."
Meanwhile, Pope Francis is set to visit Lesbos in the coming days in a show of support for the migrants in the region, according to the Greek government.
© Copyright IBTimes 2023. All rights reserved.