Former Myanmar president Thein Sein takes on new role as monk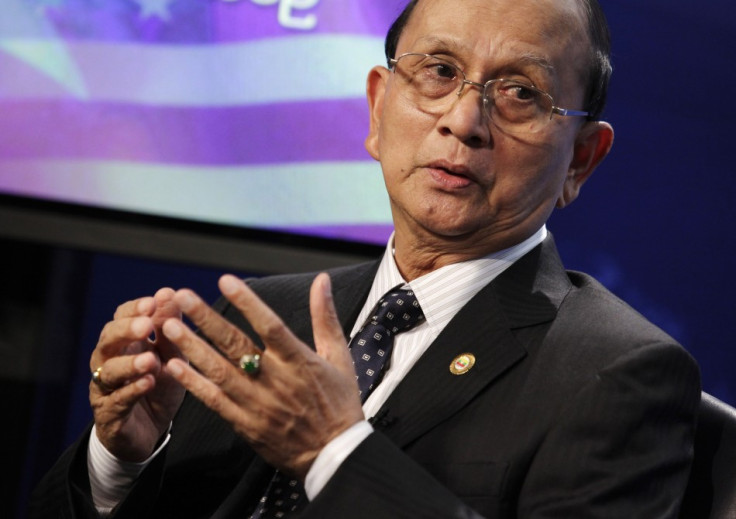 From the presidential office to the monastery, That seems to be the path that former Myanmar president Thein Sein seems to be taking. The former general who led Myanmar's transition government through five years of power, has entered the Dhamma Dipati monastery in Pyin Oo Lwin, a hill town near Mandalay on 4 April. He has taken on the monk title of U Thandidamma.
State media said that the former president will be on a five day stint in the monastery. "Those close to U Thein Sein said he will practise meditation during a temporary monkhood of about five days. Myanmar's state newspaper Myanma Alinn said that former leader had promised Buddhist elders that he would be ordained as a monk once he had given up his role as president.
Reports said that although Thein Sein had not spoken out about becoming a monk, an official statement indicated that he had been considering it since at least January when he attended a Buddhist conference in Myanmar. A statement from the Ministry of Information said: "Recently, the country's most respected monk, Sitagu, urged ex-president Thein Sein to enter into the Buddhist monkhood ..."
According to AFP, it is common for Buddhist men in Myanmar to spend periods in monkhood. Young boys are expected to spend at least three days as novices in monasteries during their childhood.
The news agency said that pictures shared on social media showed a shaven-headed Thein Sein wearing his trademark spectacles and draped in the deep maroon robes of the Buddhist clergy.
The 70-year-old leader handed power to Aung San Suu Kyi's pro-democracy party after she won the November polls in a landslide victory.
© Copyright IBTimes 2023. All rights reserved.