Refugee crisis: Mass deportations begin as rights groups decry 'inhumane' EU deal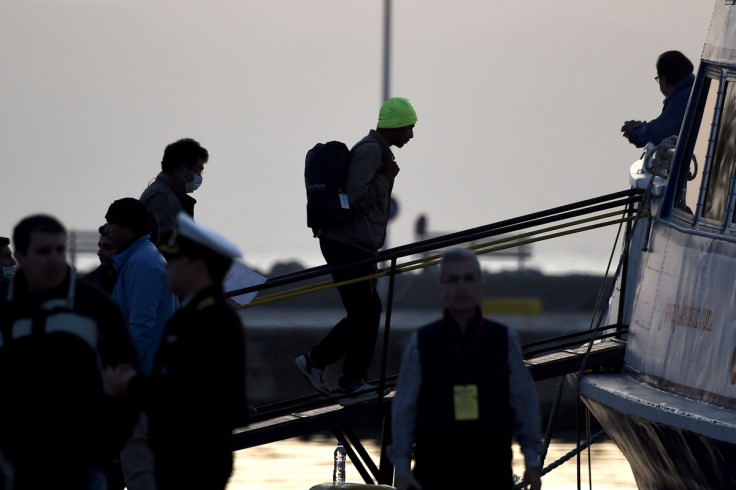 Boats carrying at least 131 people as part of a controversial EU plan to deal with the migrant and refugee crisis have left Greece for Turkey. They set sail across the Aegean Sea from the islands of Chios and Lesbos, according to AFP.
Turkey's Interior Minister Efkan Ala said that the country is preparing to receive 500 people on 4 April. Greece has so far only provided 400 names and Frontex, the agency responsible for transporting the migrants back to Turkey has less than 10% of the 2,300 personnel required to do the job, according the Associated Press.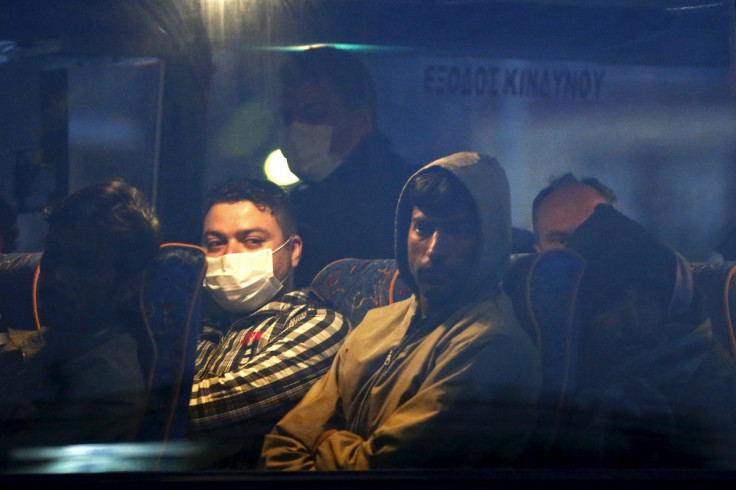 Greece has said that the first deportations included Pakistanis, Afghans, Iraqis and Iranians. In a desperate bid to stem the flow of arrivals into Europe, the EU-Turkey deal will see those who have illegally crossed into Greece sent back to Turkey if they do not apply for asylum or their claim is rejected.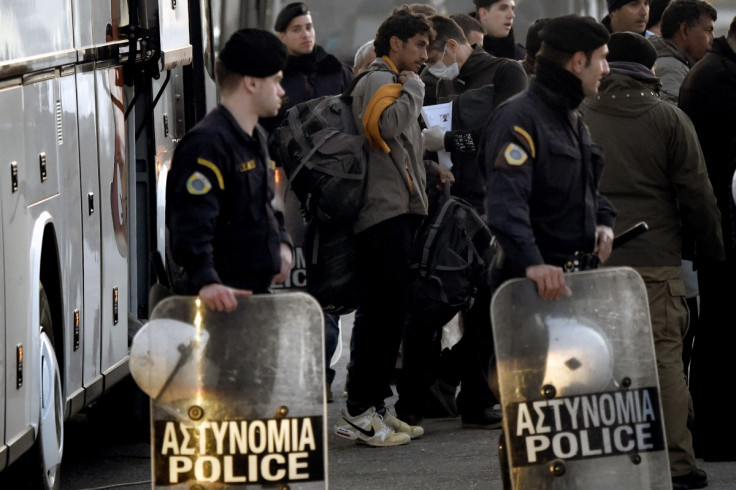 For each person who is returned, the EU will accept one person whose request for asylum was successful, with the figures capped at 72,000. Turkey will receive additional financial aid from the EU. But with neither country properly prepared for the operation, "credible deficiencies" need to be addressed, according to the UN Refugee spokesman in Lesbos.
"You can imagine many of those that have arrived have experienced horrendous wars, they've experienced human rights abuses, persecution, some may be suffering from post-traumatic stress others may be victims of torture," said Boris Cheshirkov. "To be put in a closed environment it feels like punishment where seeking asylum is not a crime, it's a fundamental human right," he added.
Since the deal was agreed in March, around 400 people have been arriving on the Greek islands each day. The deal has been strongly criticised by human rights groups, who warn that the mass deportations are in breach of international law and signal a dark chapter in Europe's history.
"This is the first day of a very difficult time for refugee rights," Giorgos Kosmopoulos, head of Amnesty International in Greece, told AP. "Despite the serious legal gaps and lack of adequate protection in Turkey, the EU is forging ahead with a dangerous deal. Turkey is not a safe third country for refugees. The EU and Greek authorities know this and have no excuse."
Save the Children also sounded the alarm, saying people had told them they would kill themselves if returned to Turkey. The organisation slammed the deal as "illegal and inhumane" and Médecins Sans Frontiers (MSF) also condemned the "mass expulsion operation" last month.
© Copyright IBTimes 2023. All rights reserved.