Refugee crisis: Migrants entering Europe will boost economy say most finance chiefs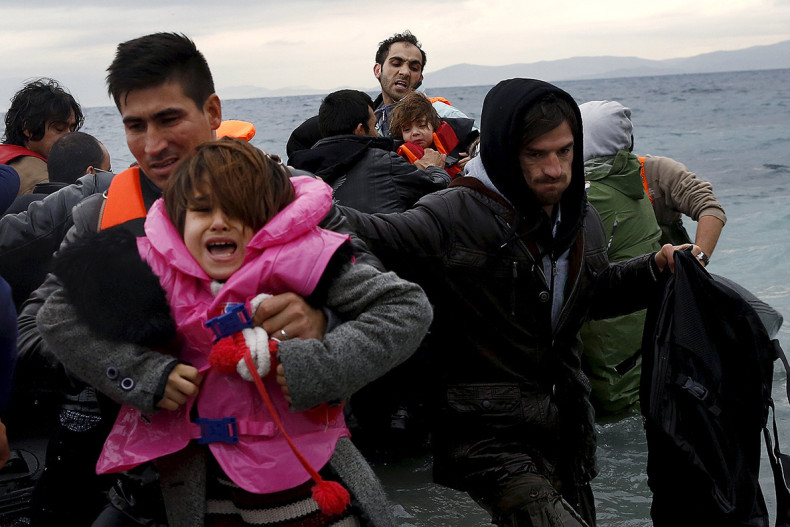 Migrants entering Europe will have a positive effect on the continent's economy, the majority of chief financial officers (CFOs) of big companies have said. According to the Global Business Outlook Survey, almost 60% of surveyed CFOs think the refugee crisis will have its perks for Europe's economy.
In the UK, this number was higher, with almost 64% of CFOs saying they believe the vast number of migrants and refugees entering Europe will help with demand for goods and services. Some 57% of finance bosses say their firm is keen on hiring migrants more quickly, but regulation slows this process.
The survey, which took responses from more than 1,000 CFOs based in North America, Asia, Europe, Africa and Latin America, revealed executives were almost unanimous in their discontent towards European leaders. Some 81% said the crisis was mismanaged by those in charged.
The higher costs for governments have been highlighted as a downside to the refugee crisis, and concerns have surfaced over the increased competition, which could drive down wages. However, CFOs see a silver lining because of the effects on the economy overall.
"In general, European CFOs have a mixed reaction to the refugee crisis," said Philippe Dupuy, a finance professor who contributed to the study. "On the whole the respondents are positive, recognising the benefits that migrants can potentially bring to the European economy by helping to solve the future demographic challenges of Europe, as well as bringing increased demand for goods and services.
"On the other hand, concerns have been raised around the negative ramifications, such as disruption to social cohesion and increased public spending."
On the whole, CFOs are relatively positive about the economic outlook for Europe. In the UK, that includes 62.3% of CFOs, with Germany and Belgium giving 68% and 66% votes of confidence, respectively.
A weak demand for products and services, which has driven down inflation across the continent, continues to worry CFOs, though. Overall, 58% are upbeat about the economic outlook for the coming years.