Conditions worsen for refugees and migrants in squalid, muddy Dunkirk camp
Thousands of refugees and migrants living in squalid conditions in a muddy camp on France's north coast fear worsening conditions as wintry weather approaches. In Grande-Synthe, a small town adjacent to the port city of Dunkirk, groups of men, women and children fleeing war and poverty in the Middle East and Asia have set up tents in a forest clearing. Lashed by harsh winds and pouring rain, the camp has been turned into an ocean of mud. Snow is forecast to fall in the coming days.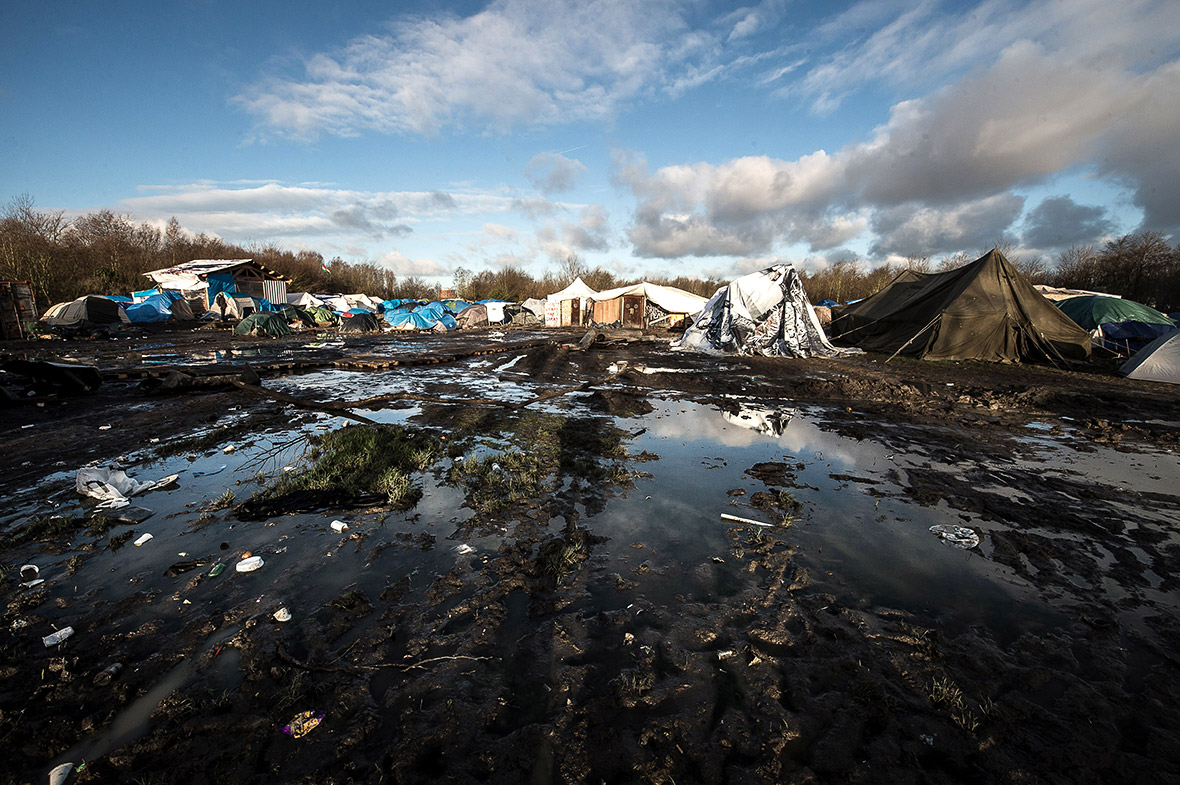 "We believe some 3,000 people are surviving here in atrocious sanitary conditions," Samuel Hanryon of charity Medecins Sans Frontieres (MSF) told Reuters. That figure compares to around 4,000 for the "jungle" in Calais. Like in Calais, most of them hope eventually to reach Britain, where English language is a big draw.
Hanryon said most of the migrants and refugees chose Grande-Synthe after hearing life in Calais would be "too difficult", but life in the Dunkirk camp is far worse than in the "jungle", with only around 30 toilets and two drinking water stations.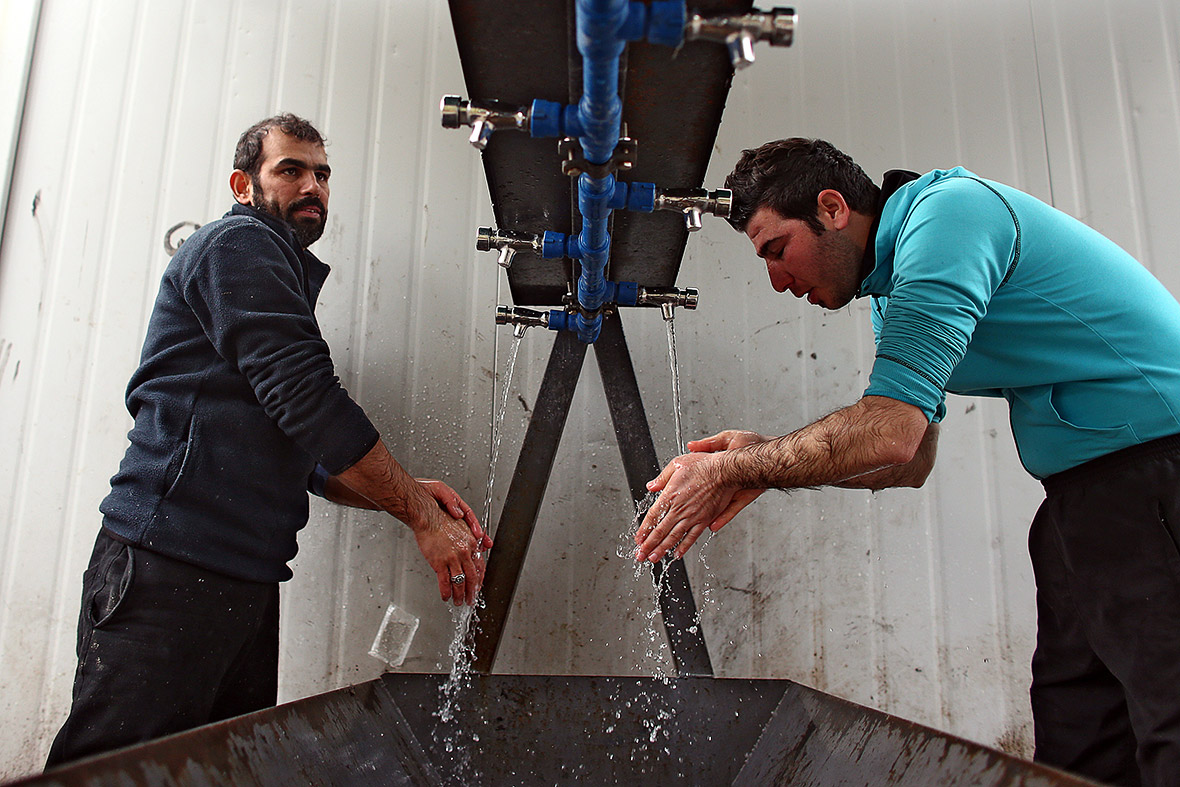 Jutiyar, 25, who has been in Grande-Synthe for two months after travelling there from Iraq with his mother and brothers, said: "Hell on earth is here. We pray to God to stop the rain. Sometimes all the tents fly away because of the wind and at night we can't sleep because of the freezing cold."
Security around train tracks to the Eurotunnel and around the port of Calais has been reinforced since October 2015, to prevent people from jumping onto trains and vehicles heading for Britain or attempting to walk through the tunnel. This has led to frequent clashes with the police.
On Monday 11 January, a shelter made of converted shipping containers opened in Calais, an initiative aimed at restoring some order after months of clashes and worsening conditions. Until then, athorities had done little to make life easier for migrants and refugees — from Syria, Iraq, Afghanistan, Eritrea and elsewhere — because France and Britain are trying to dissuade them from coming. Around 140 people moved into the white containers with bunk beds in the Calais camp, with children and families getting priority.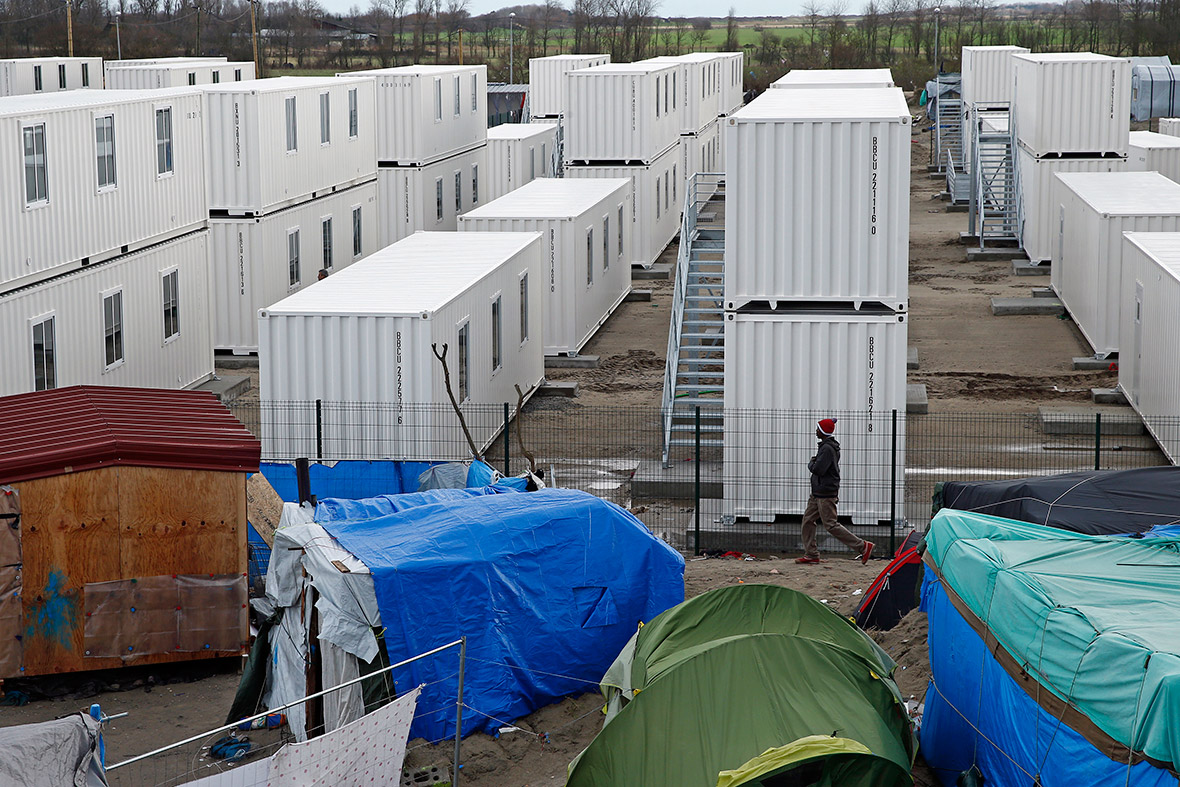 In Grande-Synthe, the mayor's office has finally agreed to relocate the camp to another location, after weeks of discussions among local authorities and Doctors Without Borders, which led the effort. The new camp will open in four weeks, according to the prefecture of the Nord region. The new "semi-permanent" camp will have 500 heated tents and better sanitary facilities and has been designed to accommodate up to 2,500 people.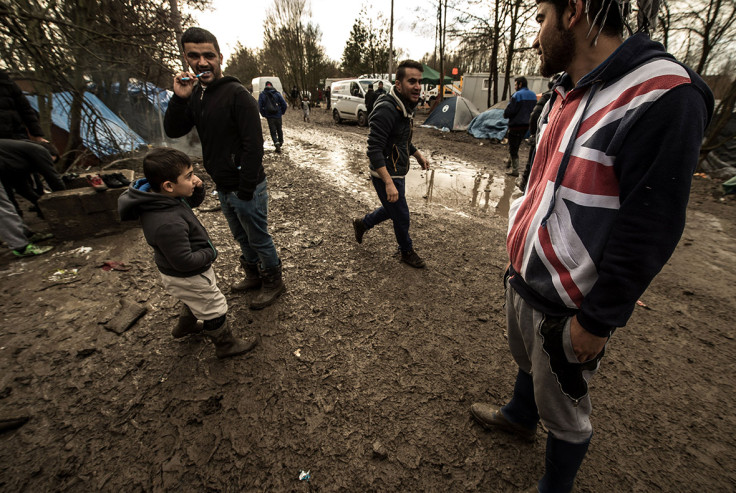 Several people in the camp said they still hoped to reach Britain, vowing to stow away on trucks from the nearby Dunkirk port. "I speak English, I have a sister in England, I can settle there and work as a carpenter," Moji, 32, from Iran, said.
© Copyright IBTimes 2023. All rights reserved.