This astonishing photo shows the lengths some migrants will go in a bid to reach Europe. A 29-year-old man, thought to be from Guinea, was discovered inside the rear bumper of a car by border guards in the Spanish enclave of Melilla.
Tied up with his head and feet inches from the Renault Clio's rear wheels, he was only found when a hi-tech machine detected his heart beating inside the Morocco-registered vehicle. Officials from Spain's Guardia Civil said he was packed so tight he was "having trouble breathing" and suffered "numbness" in several parts of his body. He was taken straight to hospital in a "very serious condition", officials said.
Two Moroccans inside the car, a 46-year-old and a 24-year-old, were arrested and questioned before being handed over to a judge, according to the Daily Mail. The unnamed migrant found inside the car bumper was released from hospital on Thursday (11 February) and is now in a holding cell.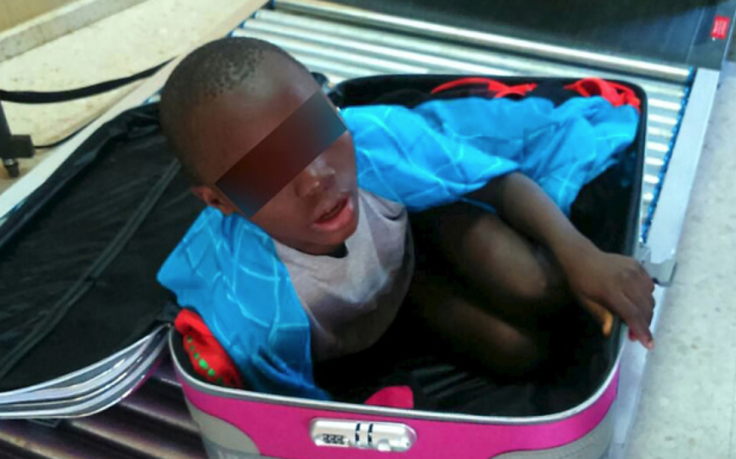 It comes as migrants resort to increasingly desperate measures to reach Europe. In May 2015, an eight-year-old boy was found packed inside a suitcase as a woman attempted to smuggle him into the Spanish enclave of Ceuta, also in north Africa. The boy, from the Ivory Coast, was only discovered when the bag was put through an X-ray machine.
In August, Spanish police detained two Moroccan drivers at the Ceuta border who were carrying a migrant hidden under their car bonnet. Cramped next to the hot engine, the man was forced to inhale noxious fumes. Another individual was found in the same car hidden underneath a back seat.
The following month, Spanish police released footage of yet another migrant hidden behind the glove compartment of a car at the Morocco border with Melilla. A police statement said that the man had paid €3,000 [£2,358, $3,408] to traffickers. He had to be treated by health services for breathing difficulties, numbness and muscle aches.