The UK Foreign Secretary has said that Britain "must not turn [its] backs" on Syrian refugees. Philip Hammond was meeting with the Jordanian Foreign Minister Nasser Judeh in Amman on 1 February.
At the meeting, he pledged to help Jordan deal with the large amounts of Syrian refugees crossing over into the neighbouring country.
The MP said: "We feel very strongly that we must not turn our backs on the future of Syria. We have to say to these people [Syrian refugees] we will support you, we will provide shelter, food, we will provide the means for education for your children, for your healthcare needs, so that you can stay close to your home. Some of the people we saw this morning at the Zaatari [refugee camp] are only 10, 15, 20km from their homes. Stay close to your homes and be ready to go back and build the new Syria".
Hammond and Judeh visited the Al Zaatari refugee camp near the Jordanian city of Mafreq . While the number of refugees heading into Jordan has fallen in recent months, the United Nations High Commissioner For Refugees says around 50 people still cross the border each day.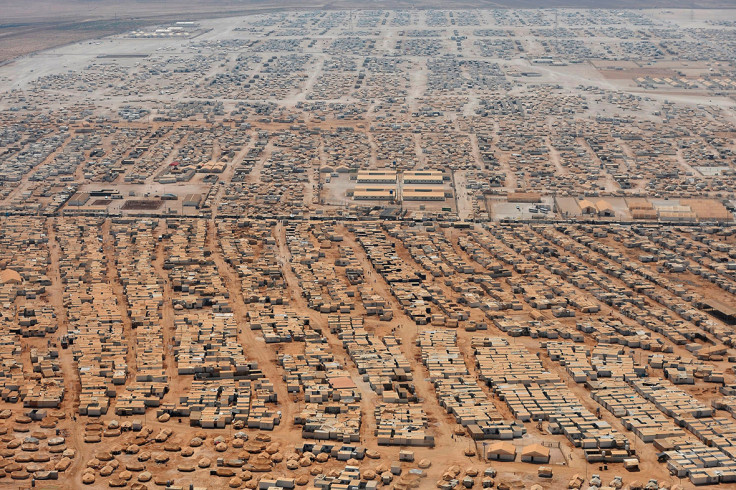 "We hope that any future plans to help Syrian refugee host countries, and especially Jordan, will not depend solely on emergency humanitarian aid, rather that it encompasses a long-term political perspective, and include plans for long-term growth," said Judeh.
Hammond's visit to Jordan comes ahead of an upcoming conference in London about the refugee crisis in countries near to Syria. Germany, the United States, and Kuwait will join the UK and Jordan at the Syria Donors Conference on 3-4 February.