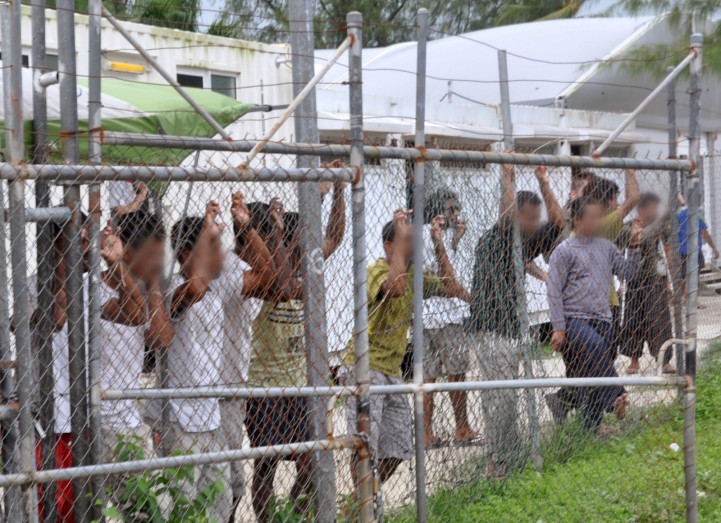 Australia and Papua New Guinea on Wednesday, 17 August, confirmed that the Manus Island detention centre will be closed. In a statement, Prime Minister Peter O'Neill of Papua New Guinea said he met Australian Immigration Minister Peter Dutton in Port Moresby and they were deciding on details of the closure.
O'Neill said, "Both Papua New Guinea and Australia are in agreement that the centre is to be closed. A series of options are being advanced and implemented. It is important that this process is not rushed but carried out in a careful manner."
He added, "This must take into account the interests of the people of Papua New Guinea and the well being of asylum seekers and refugees."
Dutton confirmed the development and said, "It has been the longstanding position of this government to work with PNG to close Manus and support those people as they transition into PNG or return to their country of origin." He also categorically said that no one from the refugee centre will ever be resettled in Australia.
In April, the Supreme Court of Papua New Guinea ruled that Australia's detention of asylum seekers and refugees on Manus Island as illegal and found it to be in breach of its constitution.
Amnesty International said in a press release, "While welcoming the news that the centre will close Amnesty International urges the Australian Government to bring those currently held there to Australia. We must not forget that the Government set up a system of deliberate abuse of and cruelty towards almost two thousand people in two detention centres who are simply looking for a safe place to rebuild their lives."
According to the immigration detention statistics released in June by Australia's Department of Immigration and Border Protection, at least 854 men still remain on the island. PNG's prime minister had previously said his country did not have the necessary resources to resettle the men.
This announcement comes in the wake of the publication of the Nauru Files by the Guardian last week, which detailed more than 2,100 incidents of physical and sexual abuse within the Nauru detention centre, besides cases of self-harm and children wanting to kill themselves.