Crowdfunding platforms should be regulated as stringently as mortgage lenders to improve transparency and safeguard customers, the UK's financial services watchdog said on Friday (9 December).
Giving details of a public consultation it began in 2014, the Financial Conduct Authority (FCA) said its conclusions suggested a tougher stance was needed after a number of weak spots were identified in the market.
The watchdog found that it was often difficult for investors to compare crowdfunding sites with each other – or with other asset classes owing to "complex and often unclear product offerings".
The FCA also noted that financial promotions were not always "clear, fair and not misleading" and that complicated structure of some investments resulted in "operational risks that are [currently] not being managed sufficiently."
In its simplest form, crowdfunding reaches out to ordinary investors with a view to entice them to buy equity, or a stake, in a new start-up, or to lend money to the venture. Via peer-to-peer lending, a different form of crowdfunding, individuals can lend money in return for interest payments and a repayment of capital over time over an agreed time-frame.
However, in recent years several cases both in the UK and abroad have seen investors being misled. Different studies conducted in the city suggest that on average 20% to 25% of crowdfunded ventures result in failure.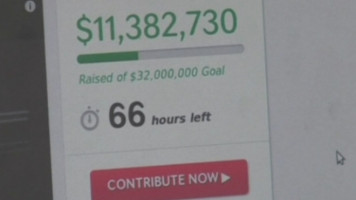 Andrew Bailey, chief executive of the FCA, said the time had come to put an end to the blurred lines between crowdfunding and asset management, and create stronger safeguards for people at the receiving end of a crowdfunded business that failed.
"Our focus is ensuring that investor protections are appropriate for the risks in the crowdfunding sector while continuing to promote effective competition in the interest of consumers. We plan to consult next year on new rules to address the issues we have identified."
Also read: Top five crowdfunding fails: From James Bond gadgets to anti-gravity shoes