Zano: CEO resigns from selfie drone firm, plunging Kickstarter backers into more despair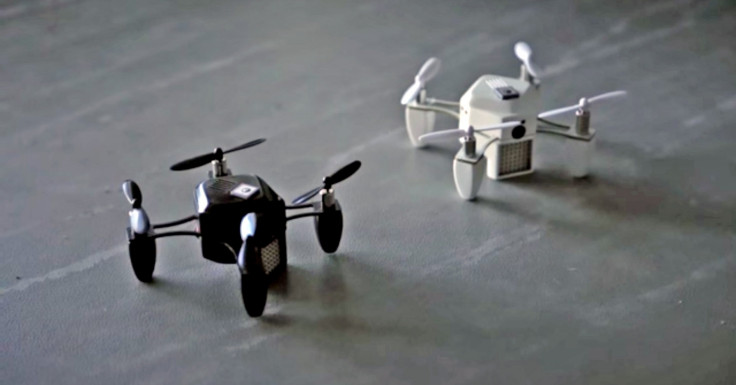 The CEO and brains behind the highly anticipated 'selfie drone' Zano has suddenly resigned from the company, placing development of the drone, which was Europe's most-funded Kickstarter project ever, in peril.
Ivan Reedman, who co-founded Wales-based aerospace and defence technology firm Torquing Group (TG) and was the director of R&D on the Zano, announced that he was leaving the firm on Tuesday 10 November, less than three months after the firm admitted to the BBC that its drone would be shipped to backers without many of its promised features.
"It is with great sadness I write to let you know that I have resigned from Torquing Group. My resignation is due to personal health issues and irreconcilable differences," Reedman wrote in a post on the Zano forum entitled 'Official farewell'.
"To say I am devastated pales when compared to what I am feeling. The last seven years of my life are in TG, everything I have worked so hard for is in TG and to no longer be able to be part of everything I have built only makes me suffer even more."
In November 2014, Torquing Group sought funding on Kickstarter for an ambitious project – an incredibly intelligent, autonomous tiny nano drone that could hover in the air and allow users to take beautiful selfies and HD video footage with the help of a smartphone app.
The idea was ingenious and 12,075 backers pledged a total of £2,335,119 ($3,616,913) to help bring the product to life, which was far more than the original goal of £125,000 the firm had hoped to achieve.
Features weren't ready when Zano was shipped
Reedman's resignation plunges the Zano project into further disarray. The firm stated in August that although the software was not where it needed to be, the hardware was ready, and Torquing Group promised to sort out the problems with the drone with software updates in due course.
The Torquing Group took offence to the flaws pointed out by the BBC at the time – which included difficulty in locking onto GPS signals from the user's smartphone, bad battery life and poor video quality – and it sent IBTimes UK a rebuttle.
On Zano's forum and its official Facebook page, there are numerous posts from unhappy customers complaining either that the drone doesn't work properly, that they have yet receive the drone, or that Torquing Group's communications are infrequent and emails go unanswered.
Backer Brian Taylor wrote on the Facebook page: "I have mine however it won't even work. No GPS, it connects to the app however it doesn't respond to the controls, tried to adjust the trim controls as mentioned won't save the info when first connecting to the app it says boot failed.
"Gutted isn't the word, I have emailed nothing as yet. We've got a big holiday booked and this was must for us due to the size of it. Why ship in this state I have a £10 RC helicopter that works far better."
Poor customer service and lack of communication
User Wissel, a moderator for the Zano forum, posted: "So far customer service has been appalling it seems... I'm not attacking Zano as a product. We can all see that Ivan (I'm sure others as well) are working very hard to make Zano a great product and I'm sure they will succeed. It's a tech development project and delays are the norm.
"It's whoever is in charge of customer service I disagree with. This and communication. I can't and won't make excuses for them on these subjects."
IBTimes UK has reached out to Torquing Group for comment and is waiting for a response.
Comments from Zano's Kickstarter backers indicate that many people are now seeking refunds for their drones (or non-delivery of drones) and going through small claims court if they receive no reply from the company, or they have already sold their drone on and bought another product.
But still other users hope that the company will persevere instead of giving up completely. User dougconran posted on the forum: "My big fear is that they will start selling off inventory and software in order to recoup their directors' loans. Zano doesn't fly very well at the moment but I remain sure that it can be made a lot better. To my mind the problem is the obstacle sensing side of things; remove that and we would at least have something that could be programmed."
© Copyright IBTimes 2023. All rights reserved.