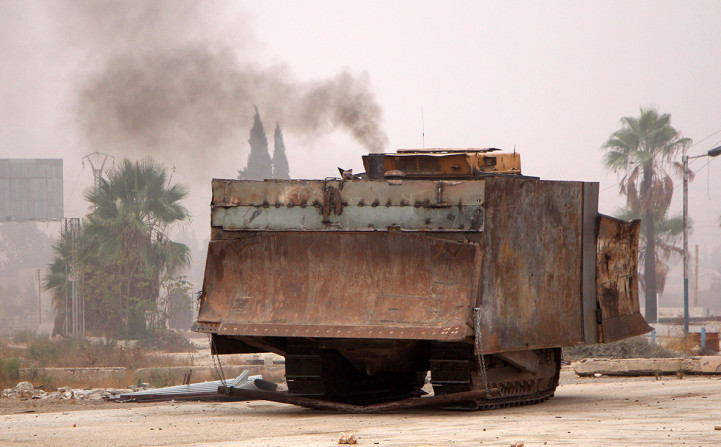 The United Nations special envoy for Syria, Staffan de Mistura's office has said that it was "shocked and appalled by the high number of rockets" fired by militants on the first three days of a fresh rebel offensive, targeting civilian areas in Aleppo.
"Those who argue that this is meant to relieve the siege of eastern Aleppo should be reminded that nothing justifies the use of disproportionate and indiscriminate weapons, including heavy ones, on civilian areas and it could amount to war crimes," de Mistura said.
Meanwhile, the Syrian rebels on Sunday, (30 October) pressed on with their campaign in Aleppo, as they unleashed car bombs, mortar shells and rockets into regime-held areas. At least 41 civilians, including 16 children have been killed over the last three days and more than 250 injured, the UK-based Syrian Observatory for Human Rights said.
Syrian state media accused the rebels of firing shells containing chlorine gas in the residential area of western Aleppo, al-Hamdaniya, controlled by the government. The rebels denied the allegations, according to a Reuters report. A spokesperson for the rebels said they did not possess any such weapons.
The Syrian Observatory for Human Rights said it had confirmed reports of suffocation of government fighters in some areas that were shelled by the rebels but also said it could not confirm the use of chlorine gas.
The rebel factions and jihadists are seeking to break the siege by capturing regime-held areas of Aleppo to link the rebel-held east with rebel-held rural areas to the west of the city. A siege has been in place since July, trapping at least 275,000 people in the rebel-held districts of eastern Aleppo.
Jaish al-Fateh, an alliance of rebels including Islamist factions were quoted by Reuters as saying that they were now moving to the second stage of the offensive after capturing many areas with the aim of "ending the siege".
As the rebel offensive spread, they called on residents in western Aleppo to stay at home or in underground shelters and said they were there to free their land. They also called on fighters to not harm anyone who did not possess arms.
The fighting that took place on Sunday concentrated on a housing project consisting of 3,000 apartments near al-Hamdaniya. "There are heavy street battles and the regime is now retreating from the area. It's only a matter of time and we will announce its liberation," a fighter from Failaq al-Sham, Abu al- Ansari, reportedly said in a Whatsapp message.
According to Reuters, Russian air raids resumed on new locations of the rebels in the west of Aleppo.
Since launching the offensive on Friday, the rebels have used several car bombs, a tactic adopted by radical extremist groups. The use of car bombs to breach army lines has reportedly helped the rebels to advance.