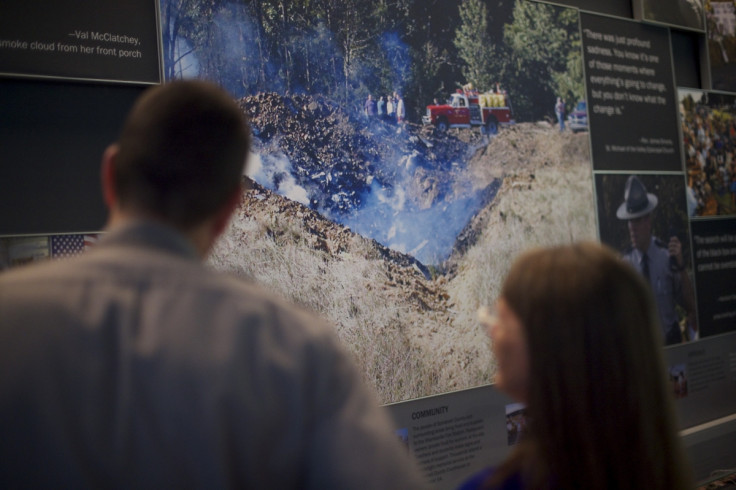 The new $50m (£32m) Flight 93 National Memorial at Shanksville in Pennsylvania was opened to the public on 9 September, 2015 and dedicated to the victims of the doomed United Airlines plane, a day before the 14th anniversary of the worst terror attack on American soil. The visitors centre has details of the passengers who died in the plane crash and a timeline of the events that unfolded on 11 September, 2001.
The centre has 10 exhibits that would take visitors on an emotional tour of what happened across New York City, Washington and Pennsylvania on the fateful day. There are voice exhibits at the centre wherein victims had left messages for their loved ones, who they knew they would never see again.
According to the website Marinij, just before the United Airlines Flight 93 crashed into a field on an old strip mine, Linda Gronlund left a message for her sister Lin. In the message, a surprisingly calm Gronlung said: "Elsa, it's Lin. I'm on United 93. It's been hijacked by terrorists who say they have a bomb." After a few seconds' pause, she said: "Mostly I just want to say I love you and I'll miss you."
There are some more emotional messages that were left by the victims, which will be made public for the first time. Midway through the exhibit, visitors would hear the emotional messages of flight attendant CeeCee Lyles and Lauren Catuzzi Grandcolas, who were aboard Flight 93.
At the time, Grandcolas, was 38 and pregnant. She left a message for her husband saying that she "loved him more than anything" and added "[there is] a little problem on the plane".