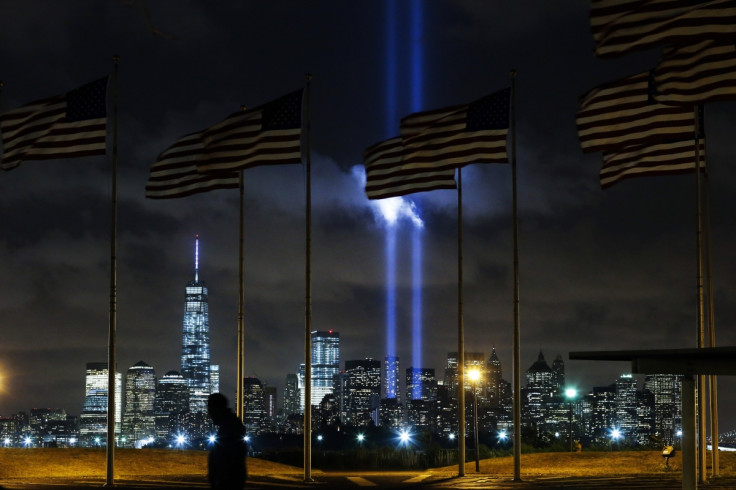 A 20-year-old Florida man was arrested for allegedly plotting a bomb attack at a Kansas City 9/11 memorial event during the anniversary of the 2001 attack, the FBI announced. A criminal complaint released on 10 September revealed Joshua Ryne Goldberg sent an unidentified FBI confidential source a series of websites showing how to make explosives.
According to the Wall Street Journal, Goldberg planned to detonate a bomb at the Kansas City 9/11 Memorial Stair Climb. The annual event which honours firefighters killed in the 2001 attacks is scheduled for 13 September.
Goldberg used several online aliases, including 'AusWitness,' authorities said. He allegedly told the unidentified informant to "put the backpack near the crowd". "Get FAR away from the bomb brother," Goldberg allegedly told the informant, according to CBS affiliate KCTV. "There's going to be chaos when it goes off. Shrapnel, blood and panicking (expletive for non-Muslims) will be everywhere."
He was arrested at his home on 9 September. The Justice Department announced he was arrested for distributing information relating to explosives, destructive devices and weapons of mass destruction. CBS News reported Goldberg told the informant to make a pressure cooker bomb and fill it with nails, metal and other items dipped in rat poison.
According to CNN, Goldberg said he admitted the plot when his home was raided. He reportedly told detectives that he planned to tell authorities about the attack before it occurred to be the hero.
The Orange Park resident is also the same individual who called for the attack on a Garland, Texas centre where an exhibit featuring drawings of the Prophet Muhammad was held, the Wall Street Journal reported. Goldberg was not charged in connection to the 3 May attack, which was claimed by terrorist organisation Isis.
If convicted, Goldberg faces a maximum sentence of 20 years in federal prison.