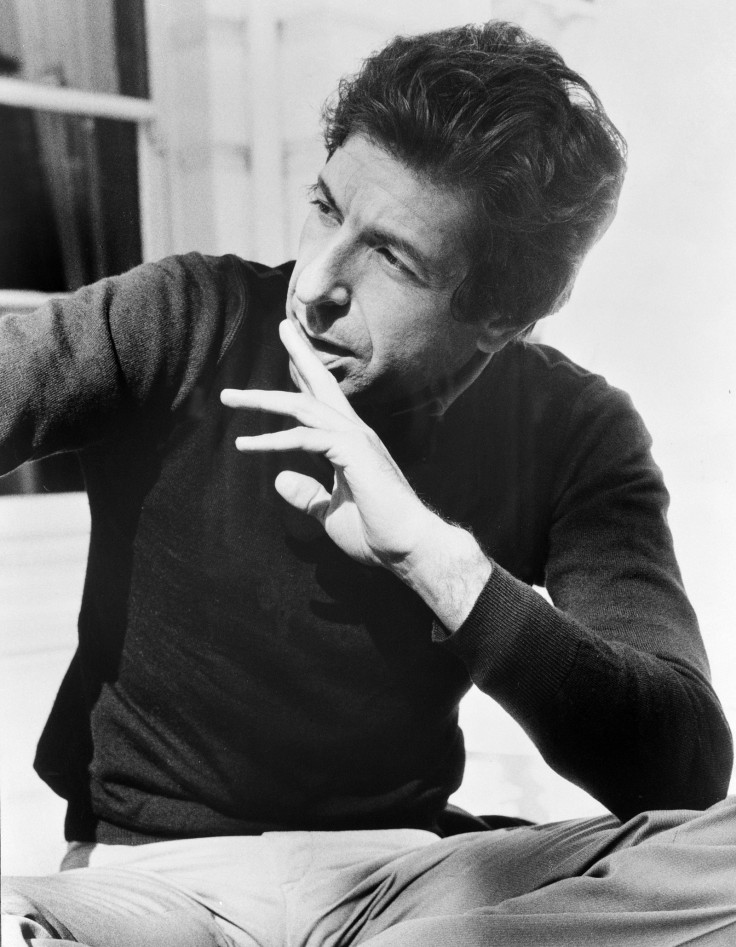 In 1969 I was 22 years old and working in a men's clothing boutique on the Kings Road called The Squire Shop. This boutique was the cutting edge of fashion in the day and everyone would come there to buy their "Ivy League" look – corduroy and velvet suits, that kind of thing. We had all sorts of interesting people wafting in and out, from the Chelsea Crowd to 60's fashion icons and the occasional musician.
One day my manager came up to me as I was tidying up my clothing shelves, and said that there was someone I should serve that I would find very interesting. I could not believe it, it was Leonard Cohen. This man had had a profound effect on my life through his music and I was absolutely thrilled to meet him.
I sold him a pair of black gabardine trousers, and while they were being altered, he asked me if I'd like to join him for a coffee. My goodness...talk about living the dream.
We chatted away for a couple of hours, discussing family life and eastern philosophy. I mentioned that I had been having difficulty finding books by the novelist Hermann Hesse. Four weeks later, a brown paper package arrived at my home address, and inside were the four Hesse books I had been looking for. What a man.
Some years later I gave up the job at The Squire Shop, went travelling, and on my return to London, I reinvented myself as a photographer.
On one of my first assignments in May 1974 I was sent to the Portobello Hotel by the Evening Standard. They wanted me to shoot a singer - no name mentioned - and to my surprise it was Leonard Cohen. Of course I was overjoyed.
He was with an old friend of mine, Avril, who by then was married to Marty Machat, Leonard's manager. This made things very easy; Leonard felt at ease with me and was happy to have his portrait taken.
Surprisingly he remembered our brief acquaintance and I had another memorable few hours with this very special man.
This portrait had been hidden in my archives and I recently unearthed it, and what a wonderful image, this is absolutely without doubt one of my favourites.
---
Richard Young is a celebrity photographer with a career spanning over 40 years. The Richard Young Gallery is at 4 Holland St, Kensington, London W8 4LT http://www.richardyounggallery.co.uk/
---