The United Nations (UN) has condemned the killing of a Moroccan peacekeeper from the Multidimensional Integrated Stabilisation Mission in the Central African Republic (Minusca) on Sunday (17 April) in the town of Rafai, near the Democratic Republic of Congo (DRC). The UN said that attacks against peacekeepers may constitute war crimes.
The UN confirmed the peacekeeper was killed by unknown gunmen when he was shot in the town of Rafai, located in the country's south-east Mbomou prefecture, as he was responding to an attack on the nearby village of Agoumar.
The attack was allegedly carried out by elements of the Lord's Resistance Army (LRA), a rebel group led by Joseph Kony that originated in Uganda in the 1980s. The peacekeeper succumbed to his wounds on Sunday afternoon.
"The secretary-general reiterates that attacks against those who are working towards peace and security in the Central African Republic are unacceptable," the statement said.
"He calls on the newly elected government to ensure that the perpetrators are brought to justice," Secretary-General Ban Ki-moon was quoted as saying by his spokesman.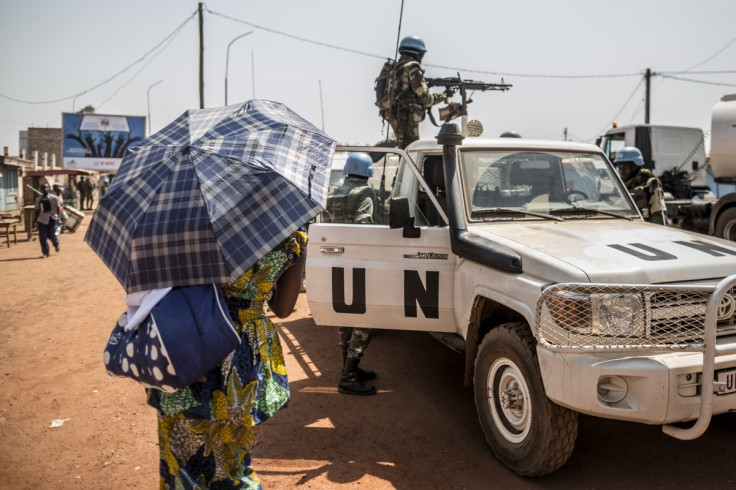 Attacks against Minusca are 'war crimes'
Members of the UN Security Council also condemned attacks and provocations against Minusca by armed groups, adding that attacks against peacekeepers may constitute war crimes. After reminding all parties of their obligations under international humanitarian law, members of the council called on the CAR government to investigate the attack and hold the perpetrators to account.
Council members repeated their support for Minusca to assist President Faustin Archange Touadera's newly-elected government to bring to justice those responsible for the peacekeeper's death. However, the council members insisted Touadera's government bears the primary responsibility to protect its population, and the people of the CAR in their efforts to bring lasting peace and stability to their nation.

Touadera was sworn into office in late March, becoming the first elected leader following years of sectarian violence.
The central African nation was thrown into chaos in early 2013 when Muslim Seleka rebels toppled the then-president François Bozize's government. Christian militias responded to abuses by the Seleka rebels by attacking Muslims.
Nearly one million people were displaced by the violence, which left the country divided along ethnic and religious lines.