Arsenal are interested in signing Hamburg's Rene Adler to help solve their goalkeeping problems ahead of next season.
The Gunners have used Vito Mannone, Wojciech Szczesny and Lukas Fabianski in bursts this season, with a lack of continuity contributing to The Gunners' trials in assuring qualification for next term's Champions League.
Szczesny has played 21 times in the Premier League this season but currently finds himself out of favour, while both Mannone and Fabianski have made just a handful of appearances as Arsene Wenger continues to vacillate between his three young goalkeepers.
Both Asmir Begovic and Simon Mignolet have been heavily linked with a move to The Emirates Stadium this season after impressive campaigns for Stoke City and Sunderland respectively.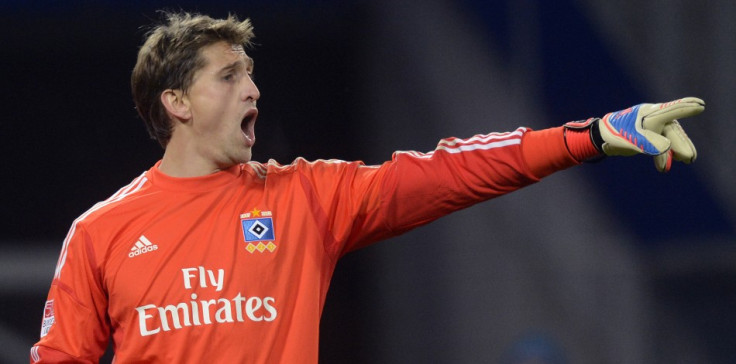 Hamburg sporting director Frank Arnesen says Arsenal are following their German international custodian - but a firm offer is yet to come to fruition.
"We know Arsenal are looking [at Adler], but no one has contacted us yet," he told Bild.
Adler himself said: "For any player it is an honour [to be targeted]. It is something that inspires me more, but it is not distracting me."
Despite having made regular changes in goal this season, moves often dictated by injury as much as lack of form, Wenger has refused to publically criticise any of his trio of keepers, and insists they continue to receive his full backing.
"I have total confidence, no matter who starts the game," said Wenger. "In the past I have shown that, that I trust these players and trust that no matter who plays, they will show their quality.
"We have three good keepers. That's been shown during the season. Everybody had the ability to show his quality and that's what you want."