It was just a few months ago that Renee Zellweger made headlines around the world for her noticeably altered appearance.
The Hollywood star turned heads when she stepped out at Elle magazine's 21st Annual Women in Hollywood Celebration, looking almost unrecognisable.
With fuller cheeks, a smooth forehead and her eyes transformed, her dramatically altered face ignited rumours that she had been under the knife.
But the actress has now silenced her critics, as she arrived at the Miu Miu Autumn/Winter 2015 show in Paris on 11 March, looking more like her usual self.
A star guest at the exclusive fashion event, the 45-year-old looked better than ever as she displayed a youthful, fresh-faced, natural looking complexion.
Wearing a bright red coat with a large collar, the Bridget Jones star wore a little black dress with a lace detail, showing off her slim figure. With her hair tied in a stylish chignon with a heavy fringe, she happily flashed a smile at photographers eager to capture her look.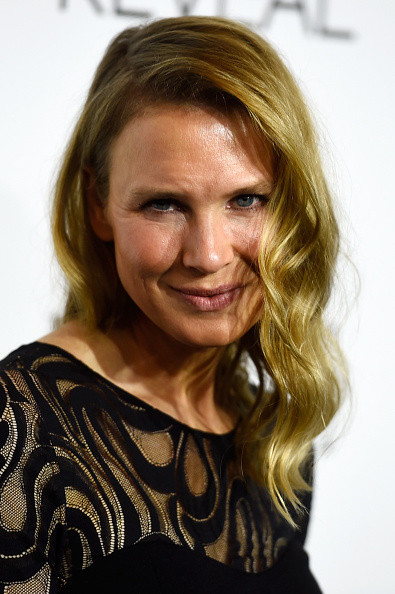 Her latest appearance was in stark contrast with her previous reaction to the public obsession with her altered appearance. She responded to the criticisms, telling People: "It seems the folks who come digging around for some nefarious truth, which doesn't exist won't get off my porch until I answer the door.
"I'm glad folks think I look different! I'm living a different, happy, more fulfilling life, and I'm thrilled that perhaps it shows," she added.
First finding fame in the 90s, the actress won an Oscar nomination in 2002 for her supporting role in Chicago with Catherine Zeta-Jones and Richard Gere. While she didn't win on this occasion, a year later she received the Oscar for Best Supporting Actress for her role in Cold Mountain.
However, Zellweger has not been able to repeat the success of her early career. Her last big film, the 2008 release Leatherheads with George Clooney, which failed to make a mark at the box office.
Her next film is the legal drama The Whole Truth with Keanu Reeves and James Belushi.