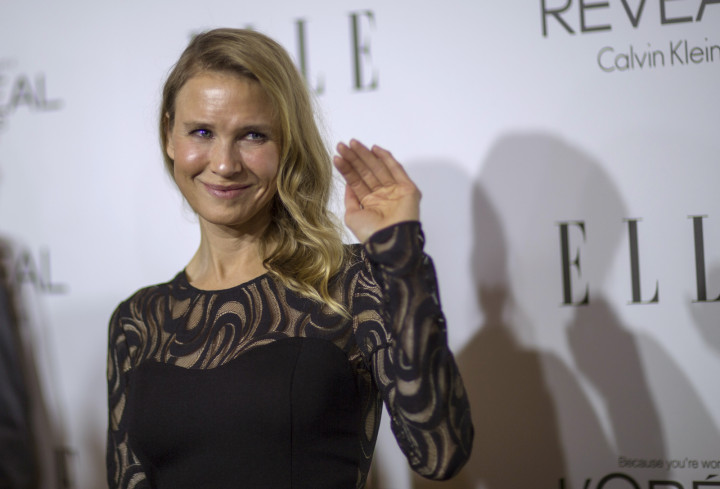 Oscar-winning actress Renee Zellweger changed her face to win more roles, a US magazine reports.
The Hollywood star turned heads when she stepped out at Elle magazine's 21st Annual Women in Hollywood Celebration looking almost unrecognisable.
With fuller cheeks, a smooth forehead and her eyes transformed, her dramatically altered face ignited rumours that she had been under the knife.
Now Us Weekly has offered an explanation for the actresses' altered appearance.
A source told the magazine: "The parts started drying up. She wonders what's wrong with her. She doesn't know why she isn't getting the roles she used to."
The magazine discussed her changed appearance with plastic surgeon Dr David Alessi who suggested that Zellweger may have had her an upper-lid surgery and "fat removed from her cheeks."
The actress has however denied going under the knife, attributing her new look to finding happiness in personal life. Zellweger is dating musician Doyle Bramhall II and is currently filming Sam Kind Of Different As Me with John Newberg and Lucky Johnson in Jackson, Mississippi.
"It seems the folks who come digging around for some nefarious truth, which doesn't exist, won't get off my porch until I answer the door," she told People magazine.
"I'm glad folks think I look different! I'm living a different, happy, more fulfilling life, and I'm thrilled that perhaps it shows."
First finding fame in the 90s, the actress won an Oscar nomination in 2002 for her supporting role in Chicago with Catherine Zeta-Jones and Richard Gere. While she didn't win on this occasion, a year later she received the Oscar for Best Supporting Actress for her role in Cold Mountain.
However, Zellweger has not been able to repeat the success of her early career. Her last big film, the 2008 release Leatherheads with George Clooney, which failed to make a mark at the box office.
Her next film is the legal drama The Whole Truth with Keanu Reeves and James Belushi.