A US-based seabed exploration company has offered to conduct a renewed search for the missing Malaysia Airlines MH370 plane and the families of the victims have urged the Malaysian government to accept the "win-win" offer.
A more than two-year-long search, led by Australia in collaboration with Malaysia and China, across a designated 46,000sq mile search area in the southern Indian Ocean yielded no results. The $160m (£123m) search was called off in January and the governments decided not to renew the hunt unless they have a specific location for the wreckage.
However, Texas-based Ocean Infinity said on Friday (11 August) that it remained hopeful Malaysia would accept its offer to restart the search. The company has offered to use a team of advanced, fast-moving deep-sea drones fitted with sonar equipment to carry out the search operation.
"The terms of the offer are confidential, but I can ... confirm that Ocean Infinity have offered to take on the economic risk of a renewed search," the company said in an email to the Associated Press.
"We're in a constructive dialogue with the relevant authorities and are hopeful that the offer will be accepted."
Meanwhile, Voice370, a support group for the victims' families, said Ocean Infinity "would like to be paid a reward if and only if it finds the main debris field" according to the terms of the offer made in April.
"Why hasn't Malaysia accepted this win-win offer?" Voice370 asked in a statement.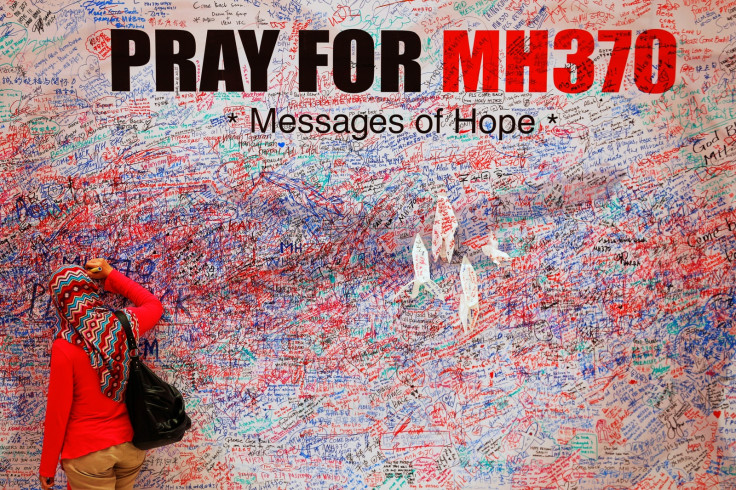 The families of the 239 people who were on board the Beijing-bound doomed flight when it disappeared on 8 March 2014 over the Indian Ocean have been urging the government to not abandon the search. They had launched several campaigns and even tried to crowd fund to launch a private search for their missing family members.
Recently, some new clues have surfaced that could narrow down the search area for the missing Boeing 777 in the Indian Ocean.
An international board of experts who studied a wing part of the missing plane found on Reuinion Island in June 2016 concluded that the flight most likely crashed in a 9,700sq mile area of the ocean on the northern boundary of the last search zone.
However, Australian authorities have said that the proposed search area is still very large to convince the governments to fund a new hunt.
While the Malaysian government has not yet responded to the offer, Australia's Transport Minister Darren Chester declined to comment on the issue.
"Malaysia, as the state of registry for the aircraft, retains overall authority for any future search and any questions regarding possible future search efforts should be directed there," his office reportedly said in a statement. "Australia stands ready to assist the Malaysian government in any way it can."