Renowned TV and food critic AA Gill has revealed he has been diagnosed with a smoking-related cancer. Gill, who writes for the Sunday Times and has also written about his addiction to alcohol, made the announcement in his weekly food column.
"I've got cancer," Gill writes. "Sorry to drop that onto the breakfast table apropos of nothing at all. Apropos and cancer are rarely found in the same sentence. I wasn't going to mention it, the way you don't. In truth, I've got an embarrassment of cancer, the full English. There is barely a morsel of offal not included. I have a trucker's gut-buster, gimpy, malevolent, meaty malignancy."
The first sign of trouble, Gill said, was when people on holiday said he had lost weight. He went to his doctor and after X-rays was told he had advanced cancer which had spread from his lungs up to his spine. Among other things, he is now unable to drive.
Gill told Sunday Times colleague Bryan Appleyard the prognosis is still uncertain and that he doesn't have a "bucket list" nor any regrets. The writer said he not "fight" the disease, believing such language diminishes those who succumb to their illness.
This is not the first time Gill has faced death. An alcoholic, at 30 he was given six months to live. Instead, he gave up alcohol, a journey he described in his memoir Pour Me. He is now one of the most respected critics writing in English, and has also written masterfully on wide-ranging subjects including the deaths of hundreds of migrants off Lampedusa in 2013.
Gill, who has sometimes been mired in controversy – such as the time he shot a baboon or when being offensive about the looks of women TV presenters – said his diagnosis had some silver linings. These included giving him the courage to finally propose to long-term partner Nicola Formby, with whom he has been in a relationship for 23 years.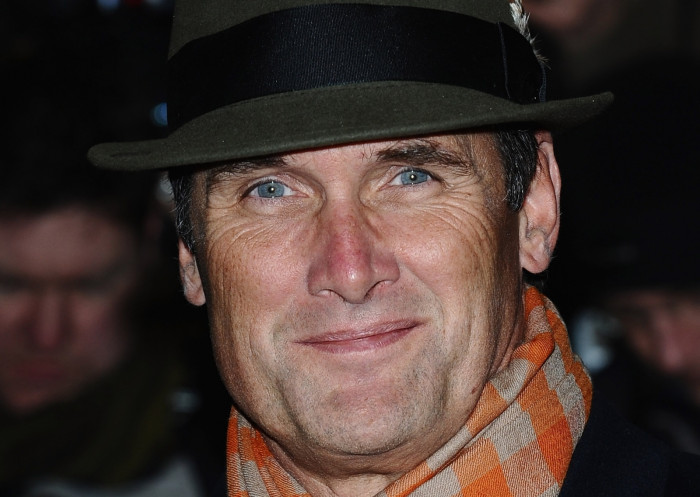 "Yes, we're getting married!" Gill told Appleyard. "I was surprisingly excited. I've been married twice and I made such a bollocks of it. I'm such a bad husband and I thought: I can't do that again; I'm just really bad at this. And Nicola used to say, 'Who the f*** wants to be the third Mrs Gill anyway?'