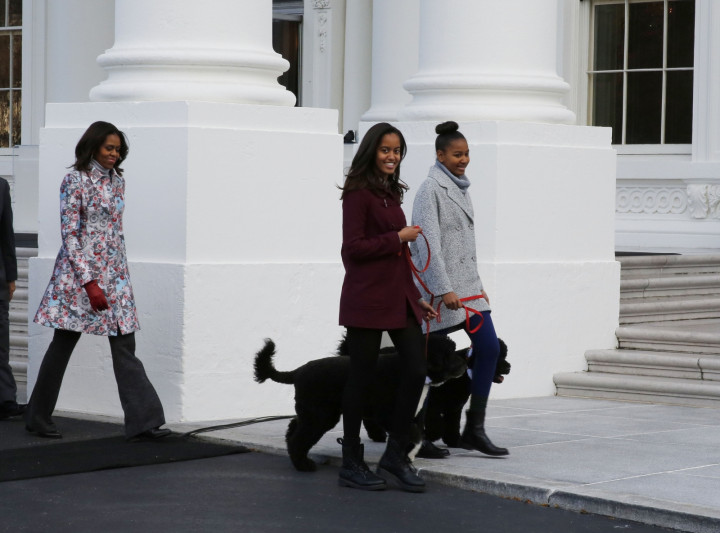 A Republican Party communications director has apologised for a Facebook posting in which she criticised the behaviour of US President Barack Obama's daughters at a Thanksgiving ceremony.
The ceremony was the traditional turkey pardoning at the White House, during which the president spared two birds from the dinner table.
Elizabeth Lauten, communications director for congressman Stephen Fincher, criticised Obama's daughters – Malia, aged 16 and Sasha, 13 – for wearing short skirts and making faces during the ceremony. "Try showing a little class," wrote Lauten.
Following a storm of online criticism Lauten apologised in a further post.
"After many hours of prayer, talking to my parents, and re-reading my words online I can see more clearly just how hurtful my words were," she wrote. "I'd like to apologize to all of those who I have hurt and offended with my words, and I pledge to learn and grow (and I assure you I have) from this experience."
Before assuming her present role, Lauten was a prominent media director for the Republican National Committee.
This is not the first time she has been in the news for problems with social media. In August she posted a tweet from Congressman Fincher's account which said "God I love this song. And beach music. AND shagging. #pandora".
Subsequently Lauten stated that the post had nothing to do with Fincher and that she was using the term with reference to a dance – the Carolina Shag – rather than sex.
The latest incident has prompted widespread calls for Lauten's dismissal.
Obama's daughers are relatively young for children resident in the White House in recent times. Their parents have made strenuous efforts to shield them from media attention as they go to school, play sports and socialise.