Republican congressman launches bid to oust Speaker John Boehner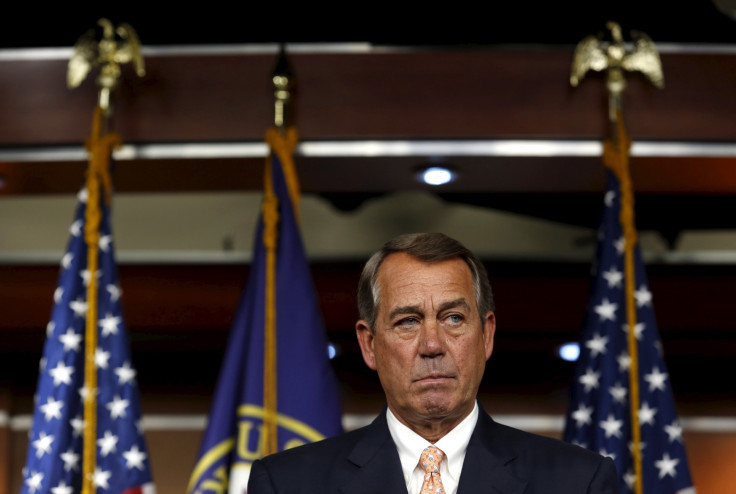 US House Speaker John Boehner is facing a new challenge to his leadership on 28 July. Republican Representative Mark Meadows of North Carolina filed a "motion to vacate the chair" in an effort to oust Boehner from his position.
If Meadows's motion is successful, the House would be forced to elect a new speaker. According to the Washington Post, only one such challenge was attempted 105 years ago and it was unsuccessful.
The North Carolina congressman told reporters that his challenge sought to bring about a "family conversation" among Republicans following several conflicts between Boehner's team and a few dozen other conservatives, the Post reported.
"It's really more about trying to have a conversation on making this place work, where everybody's voice matters, where there's not a punitive culture," Meadows said. "Hopefully, we'll have some discussion about that in the days and weeks to come."
The Hill reported that the congressman's motion argues Boehner has been "bypassing the majority" by centralising decision making and has "caused the power of Congress to atrophy." The motion also claims the speaker punishes those who "vote according to their conscience," does not give lawmakers enough time to review legislation before voting and limits amendments.
Meadows was recently stripped of his Oversight and Government Reform subcommittee chairmanship after he voted against a leadership-backed procedural vote on trade legislation, the Washington Post reported. The post was eventually returned to Meadows, who is also one of nine co-founders of the House Freedom Caucus.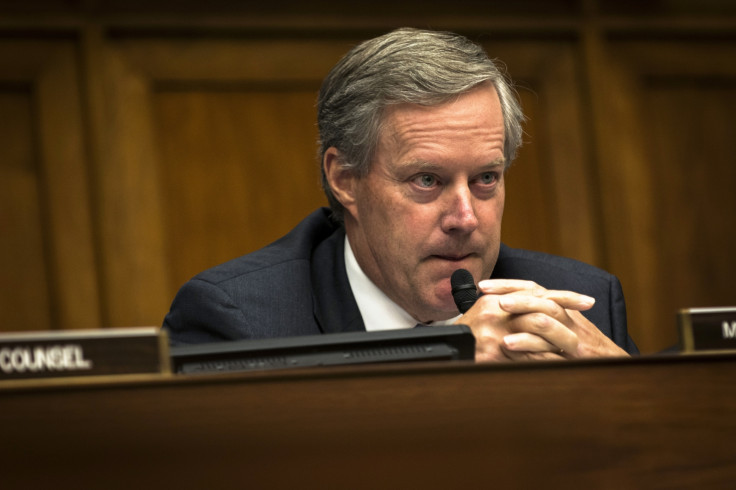 Congressman Mark Meadows filed a 'motion to vacate the chair' against Speaker John Boehner on 28 July.
REUTERS/James Lawler Duggan
According to The Hill, Republican leadership aides quickly downplayed Meadows's challenge. The aides said the congressman's motion is headed towards the Rules Committee, where it could be ignored by Chairman Pete Sessions of Texas, a Boehner ally.
Sessions told reporters late on 28 July that he had not read the motion yet and was not sure whether he would take it up with the committee. "I've just been given the information about it. I'm going to sit down and think about it, ponder what I'm going to do," he said.
The Washington Post reported Meadows said he would not seek a vote before August recess and he may not seek a vote after the recess. The motion to vacate would only have a chance of succeeding if Democrats joined in. However Democratic leaders have indicated they are not inclined to participate.
One conservative activist group, FreedomWorks, became the first to announce its support for Meadows. "Every time defenders of freedom need a leader, John Boehner has failed us," FreedomWorks chief executive Adam Brandon said. "It's time to remove Boehner from the speakership before it's too late to pass bold reforms."
Many members of Congress appeared surprised by Meadows's actions. Republican Representative David Schweikert told The Hill he found out after his staff sent him a text message. The fellow Freedom Caucus co-founder said: "My first reaction is I'm getting spoofed."
Boehner's spokeswoman Emily Schillinger told reporters the Speaker did not have a comment on the matter.
© Copyright IBTimes 2023. All rights reserved.