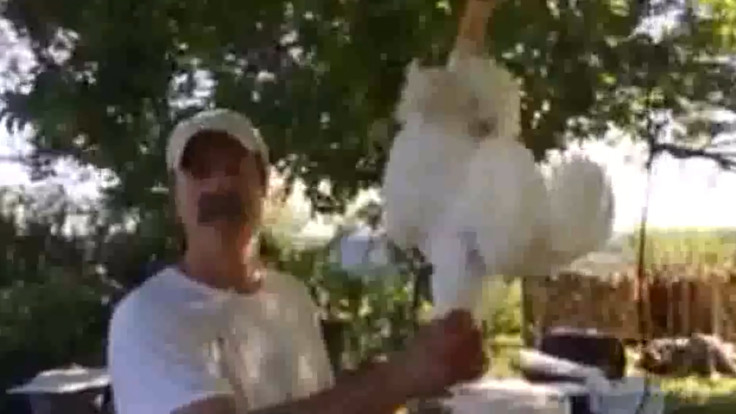 A Missouri lawmaker beheaded a chicken and ripped its heart out on camera while espousing anti-abortion views – then uploaded the footage to Facebook.
Republican State Representative Mike Moon performed the bizarre stunt to generate publicity for a bill to outlaw abortion in his home state.
Moon, who compares abortion unfavourably to slavery and the Holocaust, was filmed butchering one of many chickens reared at his family farm.
The 1m13s clip is punctuated with Moon mounting a theological attack on abortion while also taking shots at Governor Eric Greitens, who has called the State Senate back from summer recess for a special session to debate abortion legislation.
Despite the graphic nature of the images and the seriousness of Moon's lecture, he still manages to imbibe the production with a cheesy feel.
One highlight comes when he removes the chicken's heart, shows it to the camera and then – seamlessly – says: "I think we need to get to the heart of the matter here..."
The video has been watched by over 37,000 people on Facebook. One user commented: "That is so gross!!! I can't believe I actually watched that!"
Moon replied: "Just think how gross abortion is."
WARNING: THE VIDEO BELOW CONTAINS GRAPHIC CONTENT
Here is Republican State Representative Mike Moon's speech in full: