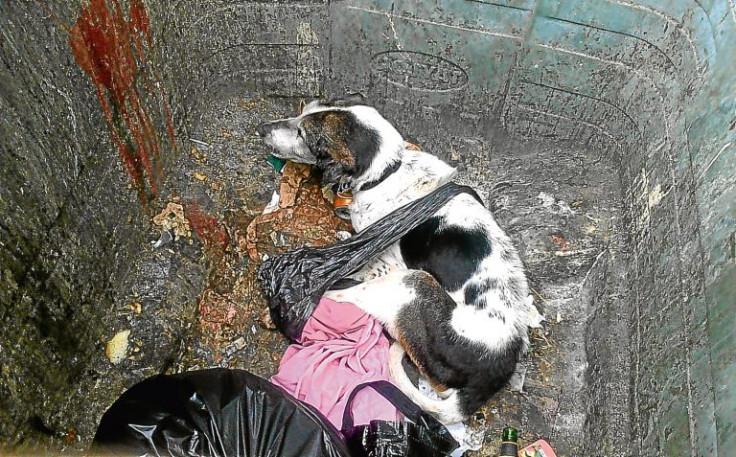 A Scottish woman has been banned from keeping animals after she put her gravely ill dog in the bin instead of seeking veterinary help.
Heather Stott, 58, escaped jail after she admitted to two charges of animal cruelty at Dundee Sheriff Court today (14 June), the BBC reports.
The dog, an elderly pointer crossbreed, was euthanised by vets after a member of the public discovered it. It was badly emaciated and dehydrated as a result of neglect.
Defence solicitor Theo Finlay said: "She effectively inherited this dog from her son around four years ago.
"The dog was 16 or 17 years old."
The dog had a number of health issues, including an obstruction that stopped it from eating properly and kidney problems.
It was claimed the Stott neglected to care for the dog because she was also charged with the welfare of her elderly sister.
Finlay said: "She thought it had died. Ultimately it was put in this bin. She was disposing of what she thought was the corpse."
Stott, of Cross Street, Dundee, admitted to causing unnecessary suffering to an animal by failing to provide it with adequate care between 19 March and 15 April 2015.
She also admitted abandoning the dog in an industrial waste bin in Dundonald Street, Dundee, on 14 or 15 April 2016, without sustenance or a means of escape.
Sheriff George Way ordered that Stott be banned from owning animals and perform 80 hours community service.
He said: "I'm sure she didn't really intend this to happen in the way it did. By the same token, if you have a dog under your care I can't send out a message that it is acceptable."