A new analysis of the American Health Care Act (AHCA) has backed the claim that it would mean millions more people would be left uninsured.
The Congressional Budget Office (CBO), a non-partisan congressional group which scores budgetary legislation, said that the AHCA as it is would reduce the cumulative federal deficit by $119m over the period to 2026.
The analysis also said that legislation would pave the way for lower premiums for individual insurance but added that that was "in part because the insurance, on average, would pay for a smaller proportion of health care costs."
By 2018, 14 million more people would be uninsured under the AHCA than under the ACA, the CBO estimated, with that number rising to 19 million in 2020 and then 23 million in 2026.
"In 2026, an estimated 51 million people under age 65 would be uninsured, compared with 28 million who would lack insurance that year under current law." The CBO's report read.
Republican Speaker of the House of Representatives, Paul Ryan, thought of as the main figure behind the bill, said that "again confirms that the American Health Care Act achieves our mission: lowering premiums and lowering the deficit. It is another positive step toward keeping our promise to repeal and replace Obamacare."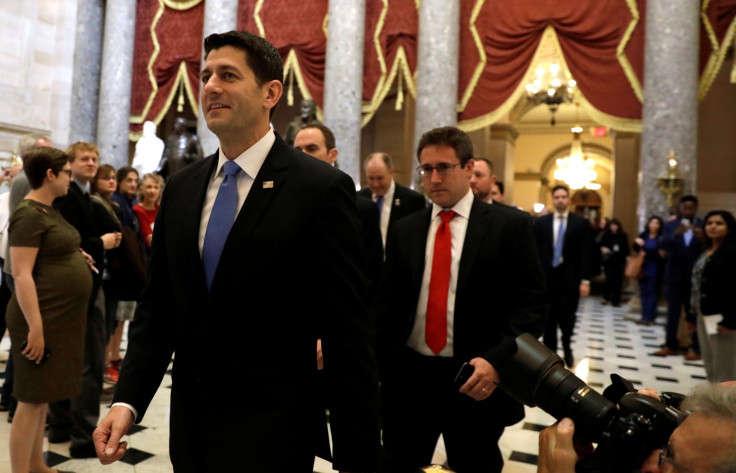 The Affordable Care Act is often known as Obamacare after it chief sponsor, former president Barack Obama. During his presidential campaign, US President Donald Trump repeatedly pledged to repeal the ACA.
The AHCA currently faces an uphill battle to get through the Senate after being rushed through the House of Representatives.
Democratic Senator Patrick Leahy, Vice Chairman of the Senate Appropriations Committee, said that the AHCA would "make it more difficult for families and individuals needing maternity, opioid addiction treatment and mental health care to afford the medical help they need, piling on 'thousands of dollars' in extra out-of-pocket charges in states using waivers."
"It is a massive tax cut for the rich, disguised as a health plan." Leahy said, going on to say: "It can't be fixed. Senate Republicans should work with Democrats to improve the ACA and should scrap this abomination."