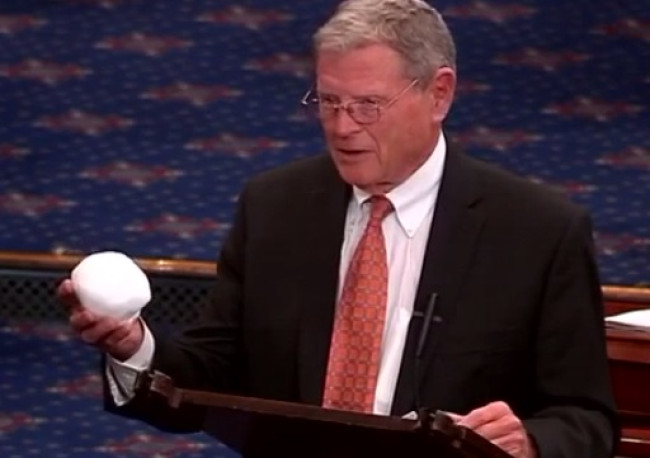 One of the US Senate's most outspoken deniers of climate changers threw a snowball on the chamber floor as a way to disprove the "hoax".
Republican senator of Oklahoma James Inhofe was filmed throwing the snowball on the senate floor at a time where large areas of the US has been gripped with freezing temperatures and heavy snowfall.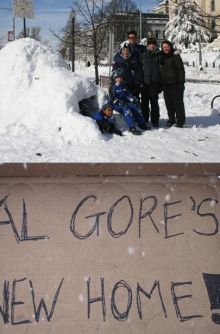 He said: "In case we had forgotten because we keep hearing that 2014 has been the warmest year on record, I ask the chair: You know what this is? It's a snowball and that just from outside here so it's very, very cold out. Very unseasonal.
"So, Mr President, catch this," he added, before throwing the snowball to someone off camera.
"We hear the perpetual headline that 2014 has been the warmest year on record but now the script has flipped and I think it's important since we hear it over and over and over.
"As we can see with the snowball out there, this is today. This is reality."
This is not the first time Infofe has been outspoken about climate change. As well as writing a book called The Greatest Hoax: How the Global Warming Conspiracy Threatens Your Future, the senator also uploaded a photo of an igloo he and his family built in 2010 which he labelled "Al Gore's New Home".
Inhofe, who is currently chair of the Senate's Environment and Public Works committee, did surprise many when he voted in favour of an amendment which said climate change exists and is "not a hoax".
He agreed on the notion that while there is archaeological, historic and "biblical evidence" of its climate change's existence, but did not believe that humans are responsible.
"The hoax is, that there are some people who think they are so arrogant to think that they are so powerful that they can change the climate. Man can't change climate," he told the senate.