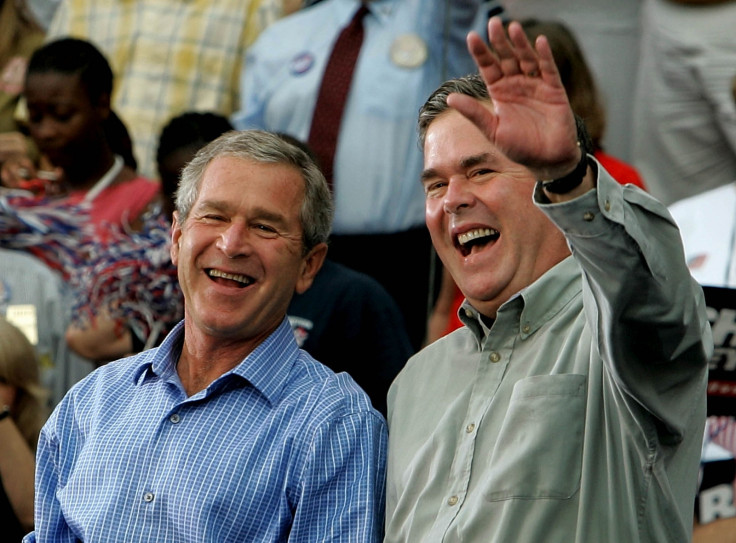 Former Florida Governor Jeb Bush backtracked on comments regarding the Iraq War, saying now that he would not have gone to war in Iraq knowing what he knows now.
"So here's the deal," Bush told a crowd in Arizona, according to NPR. "If we're all supposed to answer hypothetical questions, knowing what we know now, I would not have engaged. I would not have gone into Iraq. That's not to say that the world is safer because Saddam Hussein is gone. It is significantly safer."
Bush initially made the comments regarding the Iraq War during a 11 May interview on Fox News. The likely presidential candidate was asked if he would have authorised the war "knowing what we know now". He responded, "I would have." However, he made sure to add that Democratic candidate Hillary Clinton would have also authorised the war.
On 13 May, Bush attempted to backtrack on his comments but just made the situation more confusion. "I don't know," he said when asked the question again during the Sean Hannity's radio show. According to NPR, Bush dismissed the questions as "hypothetical."
During a 5 May speaking engagement, Bush said his older brother, former President George W Bush was his top adviser on US-Israel policy. "If you want to know who I listen to for advice, it's him," he told a crowd at the Metropolitan Club.
Bush's comments about his brother and the Iraq War have some worried he will continue his brother's policies if he were to be elected president.