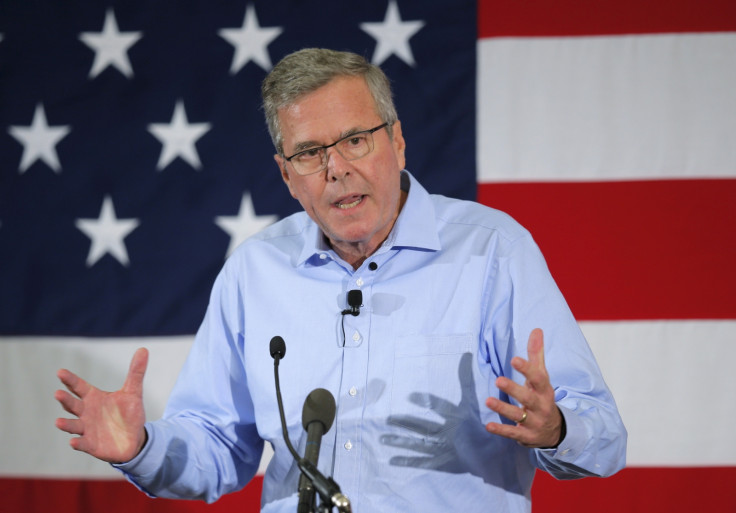 Likely presidential candidate Jeb Bush will not be attending the Iowa Straw Poll in August, but will instead attend a gathering in Atlanta, his spokesman said. According to Reuters, by skipping the key presidential election event, Bush is acknowledging that he is not a favourite among Republicans in the state.
The former Florida governor will be attending an event organised by the conservative blog RedState on 8 August, the date of the Iowa Straw Poll.
Iowa Republican Party Chariman Jeff Kaufmann took to Twitter to comment on Bush's decision to skip the event. "We hope Governor Bush rethinks his decision and realizes that grassroots will only grow in Iowa if he waters them," Kaufmann tweeted.
Bush has not formally announced his candidacy, but is considered to be the top contender to win the Republican nomination. However, early Iowa polls show Bush trails other Republican candidates, Reuters reported.
According to Reuters, Bush is scheduled to visit Iowa later this week in an attempt to raise his standing among Iowan conservatives.
The Iowa Straw Poll has been an institution in presidential elections since it premiered in 1979. The carnival-like event, which was moved from Ames to the Central Iowa Expo in Boone in March, was originally created to boost candidates in the Iowa caucuses.
However, Michele Bachmann's 2011 victory proved that a victory does not translate to a win in the caucuses. Bachmann, who came in sixth in the 2012 Iowa caucuses, dropped out of the 2012 presidential a day after the caucus.
Amid concerns that that Iowa Straw Poll was taking focus away from the first-in-the-nation caucuses, the Iowa Republican Party announced that it will be updated to focus on candidates. On 7 May, Kaufmann announced that candidates will no longer have to pay for a spot at the straw poll or provide food to attendees.