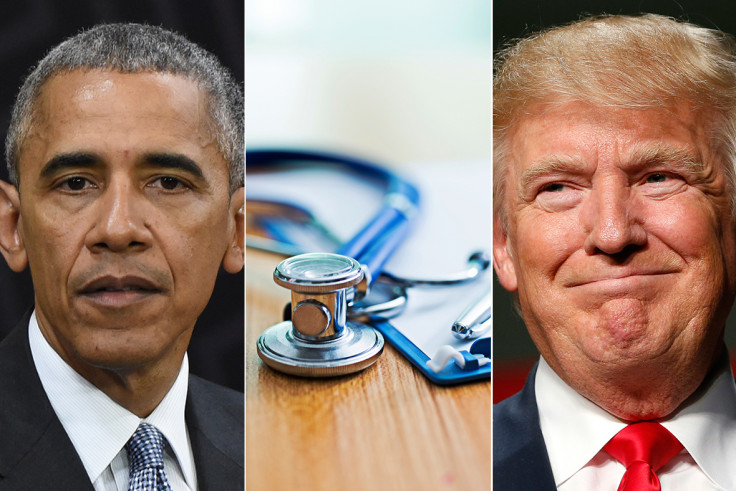 With full control of the House and Senate, Republicans are gearing up to tear down several pieces of Obama-era legislation. On top of their list is Obama's Affordable Care Act, which they hope to repeal with the help of President-elect Donald Trump.
The 115th Congress reconvenes on 3 January, with Republicans ready to enact the most ambitious conservative policy agenda since the 1920s. Republicans are particularly eager to dismantle the Affordable Care Act (Obamacare) but do not have a healthcare platform to replace it with.
The congressional GOP prefers to use the repeal-and-delay strategy on Obamacare and hopes to have legislation ready in time for Trump to sign after he is inaugurated on 20 January. Republicans have opted to delay developing their own answer to the healthcare legislation, largely because they have been unable to agree on what to replace Obamacare with.
The GOP's plan for the new congressional session was blasted by House Minority Leader Nancy Pelosi in a conference call with reporters on Monday (2 January). "Repeal and delay is an act of cowardice on the part of the Republicans," she said.
"Where are they going to get the votes to replace? If, in fact, ideologically they're opposed to a public role and any participation in the good health of the American people, where are they going to get the votes, unless they were to act in a bipartisan way?"
Some Republicans, including Senators John McCaine and Susan Collins, have expressed apprehension about repealing Obamacare without having a replacement, The Huffington Post reported. While members of the conservative Freedom Caucus in the House are breaking with leaders on repeal-and-delay.
Continued fight against Obama's legacy
The House is also expected to tackle two bills – the Midnight Rules Act and the Regulations from the Executive in Need of Scrutiny (REINS) Act – that passed in the 114th, 113th and 112th congressional sessions but failed in the Senate.
According to USA Today, the Midnight Rules Act would allow Congress to invalidate rules en masse that passed in the last year of a presidential term. Meanwhile, the REINS Act would require the House and Senate to pass a resolution of approval before any new resolution could take effect.
Also on the agenda is a nonbonding resolution disapproving the 23 December United Nations Security Council vote condemning Israel's illegal settlements in the West Bank and East Jerusalem. The Obama administration abstained from voting, thus allowing the resolution to pass.