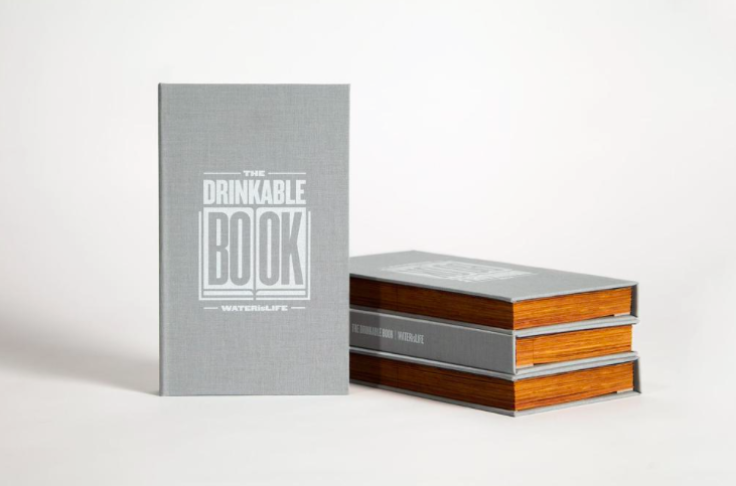 Researchers have successfully completed field trials on a 'drinkable book' that can be used to filter drinking water.
The book, a product of researcher Dr. Teri Dankovich from the Carnegie Mellon University in Pittsburgh, has pages containing nanoparticles of silver or copper that can remove up to 99% of bacteria from water.
According to Dankovich, one book can provide drinking water for four years by cleaning up nearly 100 litres of water.
"It's directed towards communities in developing countries," said Dr Dankovich at the 250th national meeting of the American Chemical Society in Boston, US, reported BBC News.
"All you need to do is tear out a paper, put it in a simple filter holder and pour water into it from rivers, streams, wells etc and out comes clean water - and dead bacteria as well."
So far up to 25 water sources have been successfully treated using the drinkable book in countries, like Bangladesh, Ghana and South Africa.
The book has managed to bring down water contamination up to the levels found in US tap water.
Harmless levels of silver and copper particles might leak into the drinking water, however, without presenting any major safety hazard.
Not only does the book act as a water filter but it also provides information on the benefits of water filtering.
"We need to get it into people's hands to see more of what the effects are going to be. There's only so much you can do when you're a scientist on your own," said Dr. Dankovich.