Cocaine has contaminated Britain's water supply, according to a study assessing the dangers from pharmaceutical compounds in drinking water.
Traces of the illegal drug, in a form that has been broken down in the body, were found in treated drinking water despite intensive purification by water companies.
Experts from the Drinking Water Inspectorate found drinking water contained benzoylecgonine, the metabolised form of the drug that appears once it has passed through the body. It is the same compound that is looked for in urine-based drug tests for cocaine.
The water also contained traces of Ibuprofen, an anti-inflammatory, and carbamazepine, an anti-epileptic drug and also significantly higher quantities of caffeine.
The report concluded that the substances passed into the water via urine. However, the amounts were so small it's doubtful they would have any direct effect on the health of those who drank the water.
"Intakes of the compounds detected in drinking water are many orders of magnitude lower than levels therapeutic doses," the report said.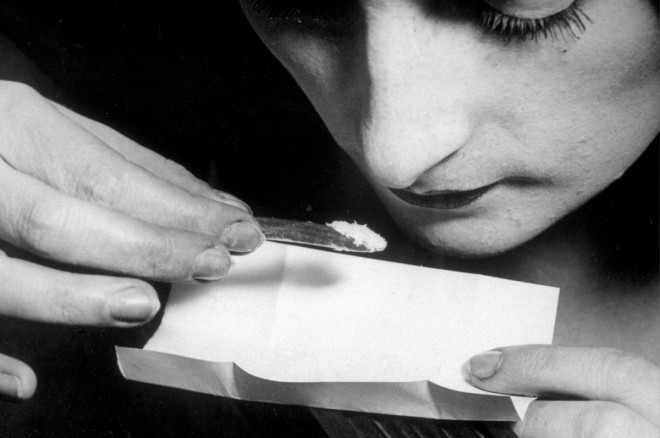 "Estimated exposures for most of the detected compounds are at least thousands of times below doses seen to produce adverse effects in animals and hundreds of thousands below human therapeutic doses.
"Thus, the detected pharmaceuticals are unlikely to present a risk to health."
Of more concern is the scale and level of cocaine consumption in the UK. "We have the near highest level of cocaine use in western Europe. It has also been getting cheaper and cheaper at the same time as its use has been going up," Steve Rolles of Transform, the drug policy think tank told the Sunday Times.
It's estimated that around 700,00 people aged between 16-19 consume the drug every year in the UK. There around approximately 180,000 addictive users of crack cocaine in England, according to the Drugscope charity.
Australian researchers found that people who used cocaine recreationally had higher blood pressure, stiffer arteries, and heavier hearts. All three conditions are well-known risk factors for a heart attack.
The same team has previously found that cocaine is "the perfect heart attack drug", with users at much greater risk of suffering cardiac arrest than people who do not take it, according to a Daily Mail report.