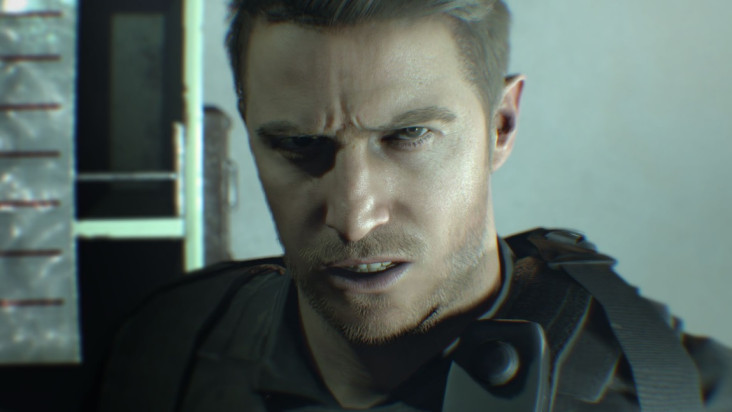 Resident Evil 7: Biohazard's next free DLC "Not a Hero" will see the return of Chris Redfield, one of the main protagonists in Capcom's iconic survival horror series. The Japanese gaming company made the announcement via Twitter on Thursday (23 February).
"Who or what is he chasing? Find out soon in this separate story," Capcom teased, alongside some images that reference the end of Resident Evil 7.
The news will either come as an expected bit of news or a spoiler for fans, depending on whether or not they have finished the game.
Note: The following does contain spoilers for Resident Evil 7.
After the boss fight at the end of the game, one of several soldiers drops down from a helicopter bearing the Umbrella Corporation logo and helps you to your feet, identifying himself as "Redfield."
"Iconic character Chris Redfield doesn't have much to say when he makes an appearance in RE7, leaving many players wondering about his role in the story," the developer wrote in a post on the game's site.
"What brought him to the Baker residence? All will be revealed in the short add-on chapter 'Not a Hero.'
The upcoming DLC is set to release sometime in the Spring.
"'Not a Hero' is a little different from the nightmare suffered by Ethan in RE7's main game," Capcom continues. "Chris has the skills, and the firepower, to get the job done. Do you have what it takes to complete the mission."
IBTimes UK 's review of Resident Evil 7: Biohazard deemed the latest instalment in the horror series "the best horror game since Creative Assembly's wonderful Alien Isolation."
"Resident Evil 7 Biohazard is the most drastic deviation from the norm, changing the perspective to first-person, introducing a new protagonist, Ethan Winters, and relocating the horror to a plantation on the bayou," our review said.
"Despite these changes, this is the most like classic Resident Evil the series has been for over a decade, cheesy B-movie-style acting and all. The hallmarks of the series' lineage are ever-present, with Capcom carefully dissecting the cadavers of the past, casting away the rot and repurposing the flesh that remains."
Released on 24 January, Resident Evil 7 Biohazard is out now for PS4, Xbox One and PC.