Kenny Dalglish refused to criticise his players despite watching Liverpool's gossamer thin Champions League hopes implode at Loftus Road on Wednesday night.
Two goals up with just 13 minutes left to play, the Reds allowed Queens Park Rangers to seize all three points in a frenetic finale. Dalglish stood defiantly by his players in the aftermath of the 3-2 defeat but the Scot is in danger of exhausting the goodwill he accumulated in his previous tenure at the club.
It is too early to label the Kenny Dalglish 'experiment' a categorical failure. February's Carling Cup victory ensures the Liverpool manager another season at the helm and the club still harbour realistic hopes of tasting FA Cup glory in May.
Nevertheless, Dalglish spent more than £100m last year to overhaul the playing squad at Anfield and the club's owners, Fenway Sports Group, are unlikely to remain patient if Champions League qualification is not achieved next season.
Dalglish's marquee signings last summer - Charlie Adam, Jordan Henderson and Stewart Downing - have all failed to convince, despite an uptick in form in recent weeks. After 29 games of the current campaign Liverpool have 42 points to their name, the same number of points they had accrued at the corresponding stage last season. Dalglish subsequently guided his side to six wins and two draws in their last eleven games as they finished sixth. Such a run looks beyond the current Liverpool outfit.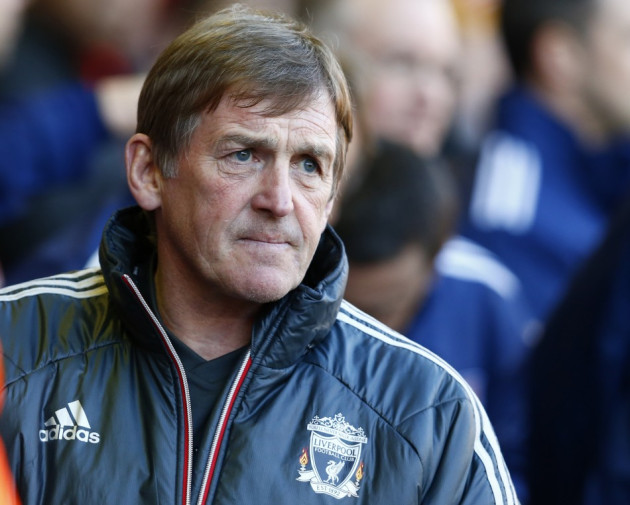 The contrast with the buoyant atmosphere that surrounded the club at the beginning of the campaign is remarkable. Back in August, Liverpool owner John W. Henry warned Dalglish it would constitute a "major disappointment" if the club failed to qualify for the Champions League. "It's too early for us to talk about winning the league," Henry said on the eve of the new season. "[But] out main goal is to qualify for the Champions League. If we don't, it would be a major disappointment."
Instead, the club's league form has regressed in the 14 months since Dalglish was brought in on a temporary basis. Liverpool are on course for their worst league season since 1994, when the club finished a lowly eighth. That year, Graeme Souness' side struggled to 60 points in the final standings, but even that total looks beyond Dalglish's side.
Despite spending over £60m on the combined talents of Luis Suarez and Andy Carroll in January 2011, Liverpool have struggled to find the back of the net with any regularity, scoring a paltry 35 league goals to date. Indeed, Liverpool's profligate strike force has averaged just 2.21 goals per game, second only to Everton in the league standings, with Suarez their top-scorer on six.
Dalglish was handed a clean slate when he was installed as permanent manager at the end of last season. With almost unlimited transfer funds, a stable board and supportive owners, no European distraction, and the provision to stamp his authority on the team, the Scot could not have asked for a more advantageous starting point. Yet Liverpool's points per game this season (1.4) is only marginally better than under Hodgson (1.25) and significantly worse than in the last season under Rafa Benitez (1.66).
As a player, Dalglish espoused the club's willingness to invest in consistency and in his second-stint as Reds manager he has sought an escape from the failings of previous regimes - namely poor signings, inconsistency and a reliance on foreign imports. The Scot has long argued that his first full season in charge would be one of 'transition' but that evolution may not be one that Liverpool fans envisioned in those halcyon days 14 months ago.