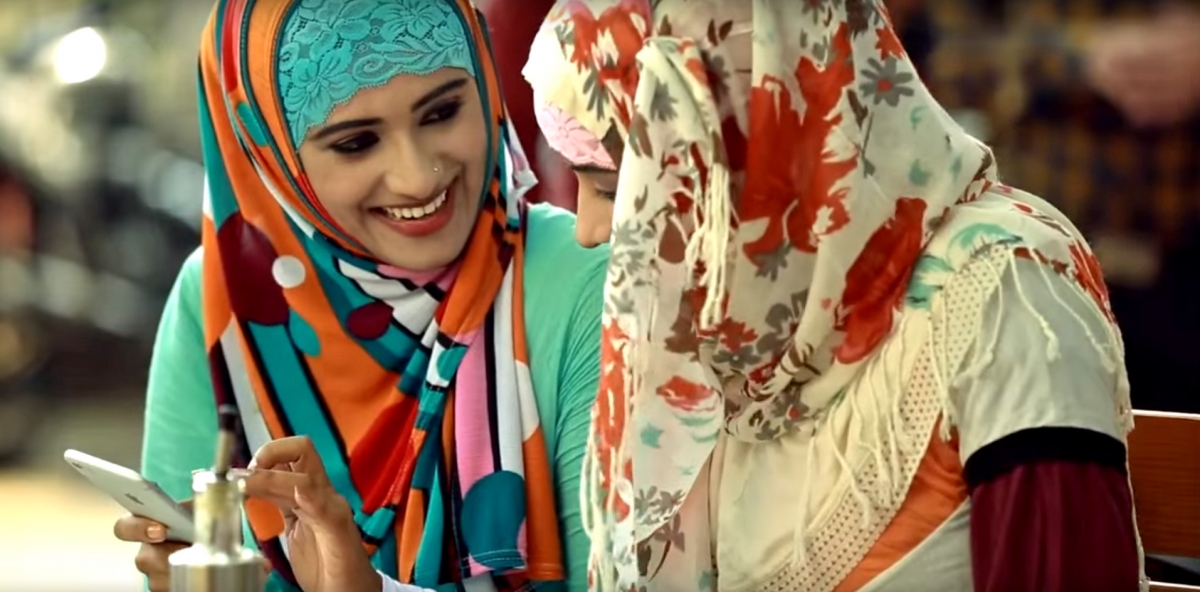 Developers in the Muslim world are looking to cater to audiences who want a social media experience online that removes potentially haram content such as sexually explicit images, religious extremism, blasphemy and alcohol-related content from their view.
There are currently 1.6 billion Muslims in the world – 23% of the global population – and although countless Muslims use popular social networks like Facebook, Twitter, Instagram and Snapchat on a daily basis, there is concern from some that regular social media networks do not meet the needs of Muslims who are upset by content that does not follow strict Islamic values.
To that end, several developers have been creating Facebook-style social networks that cater specifically for Muslims, featuring halal ads and highlighting Islamic lifestyle and culture, where people can network without going against their religion.
One such example is Muslimface, where users have the option to only add friends who are of the same gender, unless they are a close blood relative, and users can only join if they are invited and fulfil the right criteria.
Replicating Islamic values online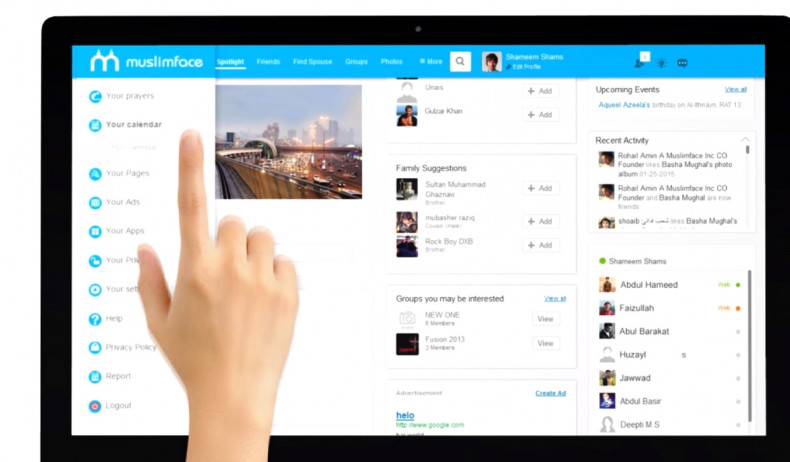 Apart from the usual functions like posting status updates, sharing videos and photos, as well as LinkedIn-style job posts, the companion Muslimface app offers handy prayer times, helps users to geolocate the nearest mosque and even has a tool called Find a Spouse for people who are serious about getting a partner.
The function, known as Mahram, enables men and women to chat to each other, but only if the girl's "mahram" (guardian) and the "groom's moderator" are virtually present and able to see all the conversations. The function is similar to the formal meeting where a man proposes to a girl in the presence of her guardian and one of his relatives.
Shoaib Fadie, a British Muslim who is the CEO and co-founder of Muslimface, told Forbes that making the website fit in with the Islamic edicts was really important, to the extent that the company consulted with high profile Islamic scholars prior to launch. The website received approval for Mahram because it respects the religious precepts that govern male and female interaction, while preventing users from posting inappropriate content.
Sharing Muslim lifestyle and Islamic perspective articles
Other networks, such as Tutlub, have a slightly different focus. Tutlub also has its own app and allows users to post prayers on their news feed that other users can interact with. The network also curates articles on Muslim lifestyle, Islamic perspectives and lectures from notable Islamic lecturers, with titles like "Intimacy and relationships in Islam" and "Trust Allah in all of your affairs, and you will never be disappointed".
Just like Facebook, there is a messenger function where people can have private Instant Message (IM) conversations with their contacts, post updates and share photos and videos, and they can even post anonymously on a public message board called the Public Slate.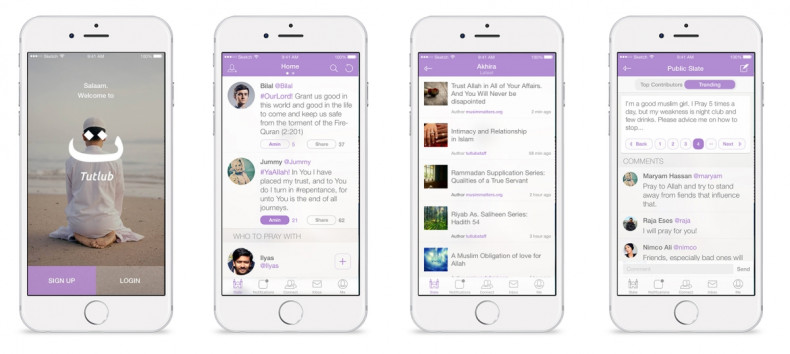 Ummaland and Salamyou, on the other hand, are PC-based, and have been around for a much longer time. They allow users to integrate their existing Facebook, Twitter, LinkedIn, Google+, Windows Live and Yahoo accounts with the service.
Rather than take users away from other social networks, these two websites aim to create a companion family-friendly online experience with free access to the Quran, including free audio readings and translations into different languages. The networks also only show ads for halal products, and are specially designed to make women feel safe with "extended privacy settings".
As Forbes notes, it can be difficult to talk about Islamic content online, especially with the prejudices forming due to religious extremist attacks and the plethora of pro-Islamic State propaganda spreading across the web, that has inspired some young people to journey to Syria to join Isis.
But essentially, the point of these websites is to create a safe space for users that helps them with their faith. One could imagine that a Mormon social network, or an Amish social network, if such things existed, would likely be run on very similar themes, and have nothing to do with extremism.
Fighting extremism with education about peaceful Muslim culture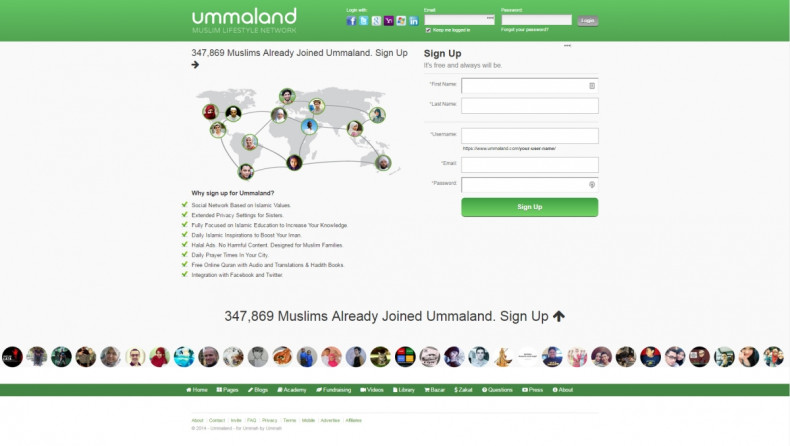 "60% of the Muslim population is aged under 29 years [and] unfortunately, they are growing up with a distorted or inaccurate view of their religion and their world, because they are constantly exposed to jokes, extremism, videos and stereotypes," said Fadie.
"That's why it's important for them to go to a social network that celebrates the beauty of their religion and culture, without any bias or hidden agenda."
Out of all the networks, only Ummaland has published figures on how many people use the social platform. It says it has a user base of 347,844 Muslims.
It is difficult to know how successful these networks will be, because there are many different types of Muslims around the world, who take a slightly different approach to their religion depending on their culture. It is possible that some Muslims, from more relaxed backgrounds and countries, might find these networks too restrictive, if used on their own without the freedom of a service like Facebook or Twitter.
And even though Fadie has been very careful, he is still running into opposition from some parts of the Muslim world, as some religious scholars feel that the entire concept of online dating is not in line with traditional Islamic marriages.