UAE floods: Posting pictures and 'rumours' about heavy rain online could result in jail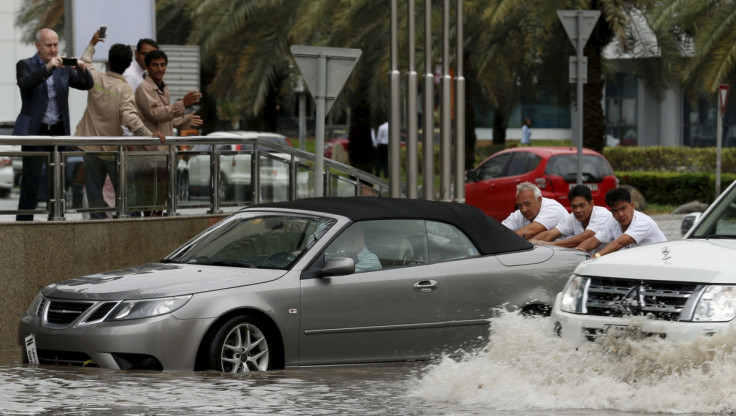 Authorities in the United Arab Emirates have warned people that posting negative images or rumours around the recent flooding in the Gulf country could be publishable by law. The UAE underwent heavy storms in earl March that left many areas of the country underwater – images and videos of the damage were rife on social media.
According to local news site, Emirates 24/7, reports have said that people were 'spreading rumours' and behaving 'irresponsibly' on social media networks. Officials said this caused undue panic amongst the public and ignored the 'heroic efforts' by police and civil defence teams to help with the damage.
Colonel Dr Salah Obeid Al Ghoul, Director of Law Respect Culture Bureau, General Secretariat of the Office of the Deputy Prime Minister and Minister of Interior, told local news sites that many posts on social media sites were misleading and incorrect and that the public should look to specific departments for information. He added that spreading rumours is a criminal offence.
Yousef Al Sharif, a local lawyer, said that spreading false information or rumours that damage the country's reputation online is punishable with jail time and a fine of up to 1m Emirati Dirhams (£189,500, $272,260).
The UAE has a number of laws against what people can post on social media, which are often criticised as a way of clamping down on dissent. In January, two Egyptian men were arrested for a selfie they took in front of the Address Hotel as it erupted into flames on New Year's Eve. Reports suggested that the two would face deportation.
© Copyright IBTimes 2023. All rights reserved.