'Respectfully, you're not a President': Twitter slams Trump for 'bragging' during Hurricane Harvey
'Even during a national tragedy, it's all about him,' one Twitter user wrote.
As Hurricane Harvey wreaked havoc in Texas, US President Donald Trump took to Twitter on Saturday to post a series of tweets about the magnitude of the storm and the "wonderful" response to the natural disaster.
Twitter, however, was left baffled by the president's tweets and criticised him for "gleefully boasting" during the deadly storm.
As Houston awoke on Sunday to devastating floods that killed at least five people, the commander-in-chief continued to tweet about visiting Missouri, reminding people about his 2016 election win and plugged a book by Sheriff Clarke, a controversial Trump supporter and a "great guy".
He also renewed calls to have Mexico pay for his promised US-Mexico wall and discussed the renegotiation of the North American Free Trade, threatening to terminate it.
Social media users immediately slammed Trump over his tweets during the weekend storm saying, "Real presidents take real action. Real presidents don't just sit at home tweeting!"
One person tweeted, "What is wrong with Trump? Threatening Mexico about the wall and NAFTA during Harvey. Not smart. They helped US big time during Katrina."
"Donald also found time to brag about winning Missouri back in election almost a year ago. Even during a national tragedy it's all about him," a Twitter user commented.
"This is so weird. Trump seems to be in awe of the rains that have destroyed thousands of homes in Texas, when he should be leading," another user wrote. Another person said, "This motherf**ker bragged about winning Missouri while I was helping the Coast Guard load seniors into helicopters."
"I have the best, most tremendous storms ever! Everyone says so! Even Frederick Douglass!" one person tweeted.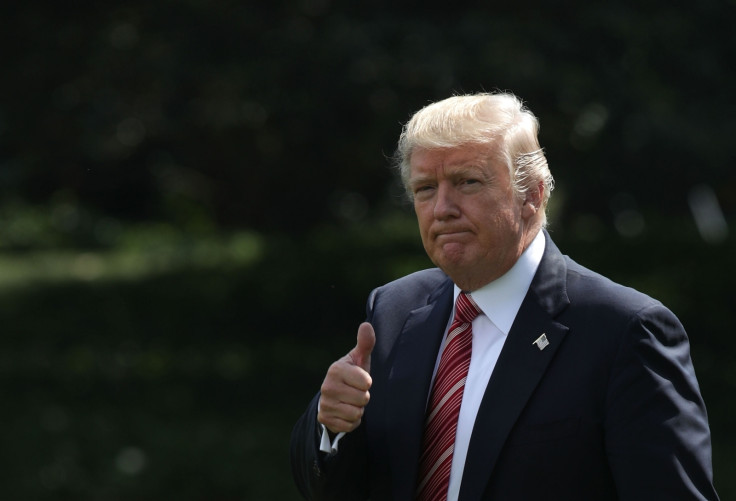 © Copyright IBTimes 2023. All rights reserved.