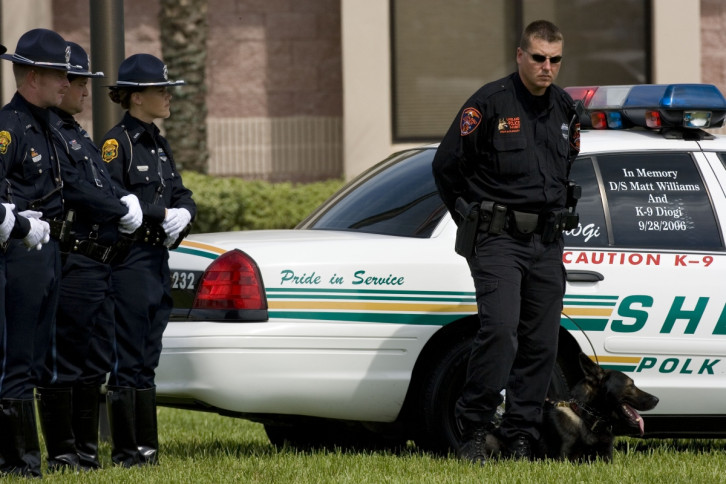 A 17-year-old Florida student shot and killed himself on Tuesday morning (14 November) during a school fire drill. Police reportedly described the death of Seth Sutherland, a senior at the Lake Minneola High School, as a "planned event".
Police said that Sutherland had sent private messages on social media to his parents and two friends, biding them goodbye. He also reportedly sent a final Snapchat message saying, "Rest in peace [expletive] all of you who contributed to this."
The motive behind the shooting was not clear, but police stated it was not an active shooter incident.
Sutherland had separated from other students before shooting himself in the head at the school's courtyard, where the scheduled drill was taking place, police said.
"We have reasons to believe that this was a planned event," Lake County Sheriff's spokesman John Herrell said, according to Orlando Sentinel news.
"[The crime scene] is out in the open, but it was not a very populated and crowded area at that time. It seems like the majority of the student body was on the other side of the building.
"It does not appear anyone actually witnessed it," Herrell added.
Deputies said that a classmate of the deceased boy discovered the body in the school courtyard. Sutherland was rushed to a nearby hospital where he was pronounced dead from a gunshot wound to the head.
The school and nearby schools in the area was on a lockdown following the shooting, which took place at about 8am local time (1pm GMT). Parents of around 1800 students of the school rush to the crime scene soon after the news of the student's death circulated in the city.
Shortly after the shooting, police recovered a handgun and stated that there was no threat to other students. It was not known who owned the gun, Click 2 Houston news website reported.
"Your children are safe," Herrell reportedly said before the lockdown was lifted. "It was never an active shooter situation."
Sutherland's junior in school, 16-year-old Trevor Schremmer, said that he had spoken to him the day before in the school's courtyard.
"He was a really nice kid. He was always nice to everybody. He was friends with everybody. He seemed fine. Everybody said he seemed fine. I hope his family is OK. I'm sure they're going through a lot."
Lake County school district officials said that they are investigating the incident. "We'll be taking a look at this as a school family, the things we can do differently, and I'm sure the individual families will be doing the same," Owens said.