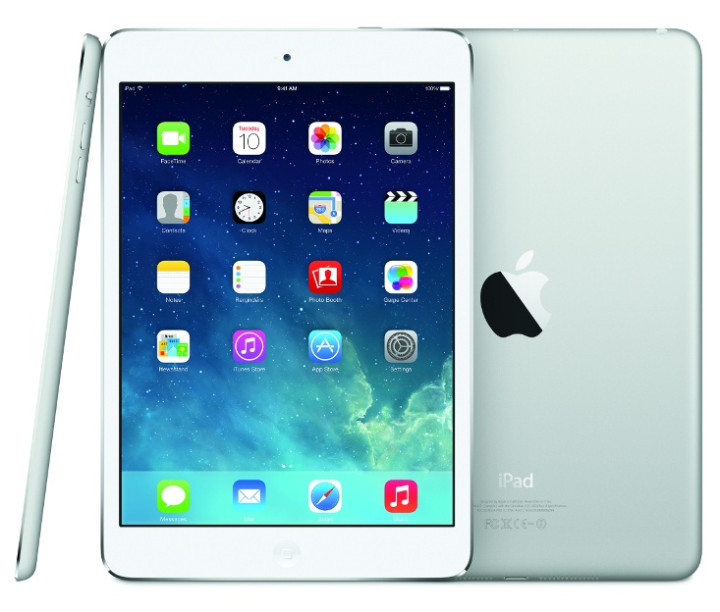 Apple will reportedly unveil its next-gen Retina iPad mini alongside the new iPad Air at its upcoming media event.
While the successor to iPad Air has made several appearances via leaked photos and specifications, the information about the new iPad mini with Retina display, otherwise known as Retina iPad mini 2 is sparse.
Considering Apple's usual practice, the next Retina iPad mini is believed to carry a parallel upgrade. According to a research note by KGI Securities analyst, Ming-Chi Kuo, the Retina iPad mini 2 would only bring a minor upgrade.
"In light of limited development resources and the fact that iPad Air contributes more to Apple's sales and earnings than iPad mini, we think that only iPad Air 2 will see a major upgrade in specs this year, including anti-reflective coating for the cover lens, full lamination for the touch panel, a gold-colored metal casing, an A8 processor, Touch ID/ fingerprint recognition and an 8-megapixel rear camera. iPad mini may be upgraded with fingerprint recognition, if any."
Meanwhile, a report by Commercial Times states that the Retina iPad mini 2 production has been pushed to the first quarter of 2015. This is contrary to the latest post by Japanese site, Mac Otakara, via Macrumors, that says the second generation Retina iPad mini equipped with Touch ID will be introduced at Apple's event this Thursday.
The other rumoured specification for the Retina iPad mini 2 includes an A8 processor, that Apple is using inside the iPhone 6 and iPhone 6 Plus.
The same report further suggests that Apple might also update its Smart Cover and Smart Case lineup with new colours and a slight tweak in design which will be compatible for the new tablets.