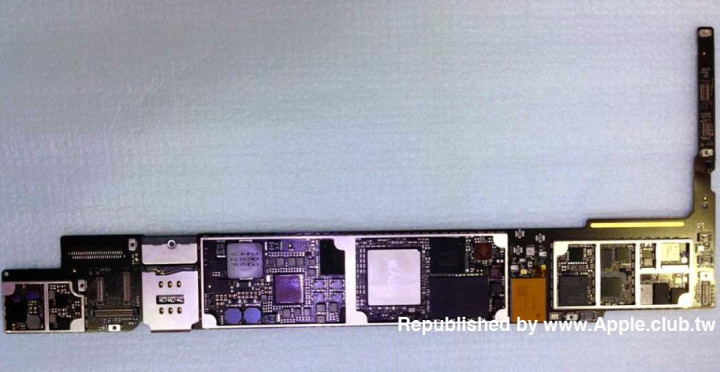 Information about the internal hardware components of what are claimed to be those for Apple's next gen iPad model has surfaced.
The latest disclosure on the internet comes ahead of the official announcement. Apple's media event is around the corner, at which the company is expected to introduce the new iPad Air, iPad mini and iMac.
Apple.club.tw has now shared a few photos, which reportedly belong to the next iPad Air otherwise known as iPad Air 2. These components include motherboard, front panel, home button flex cable and volume control flex.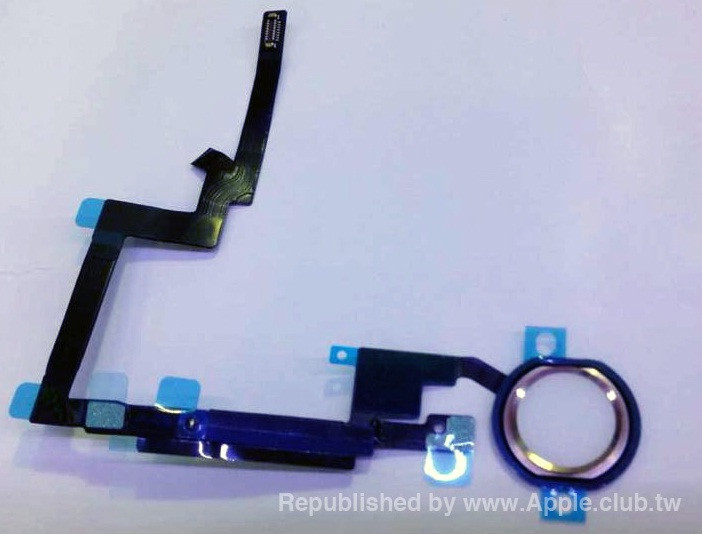 The home button flex cable in the photo contains space for a Touch ID home button with a stainless steel ring, confirming the previous rumour for the Touch ID functionality.

Besides, the motherboard photos suggest what could be an A8 processor along with 2GB RAM and other components. It is not known if the A8 chip in the iPad Air 2 will be clocked at higher speed against the iPhone 6 and the iPhone 6 Plus's dual-core A8 processor, clocked at 1.4GHz.
Meanwhile, a forum member of Macrumour, enhancing the contrast on the main chip, asserts it to be an A8X chip, which is believed to be an enhanced version of the A8 processor. This is similar to the chip rumoured to power the 12.9in iPad Pro.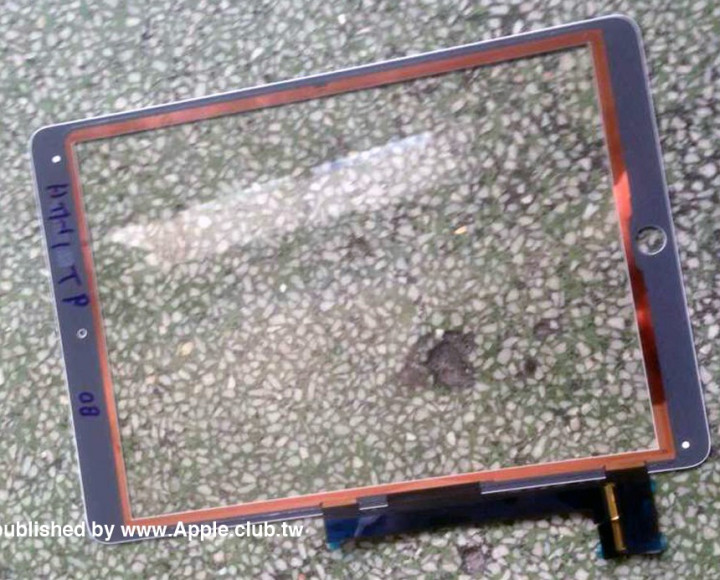 Besides, the layout structure of the iPad Air 2's motherboard is significantly different from the current iPad Air as the SIM card slot appears to be fixed directly on the iPad Air 2's motherboard; for the previous model it was located in a separate compartment.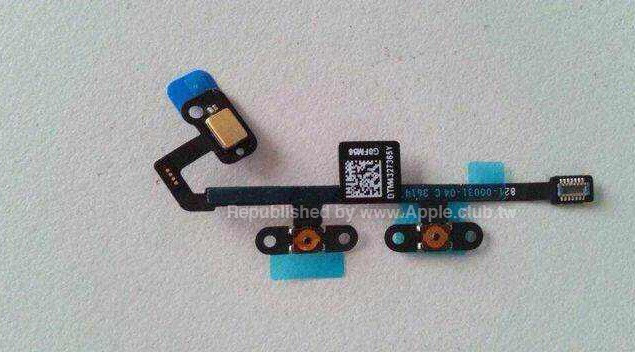 The front panel contains a prolonged connector and cutouts for the Touch ID button and FaceTime HD camera. The volume control flex cable shows the Volume U and Down buttons and a microphone.