Revenge Season 4: Showrunner Discusses New Season and Reveals Spoilers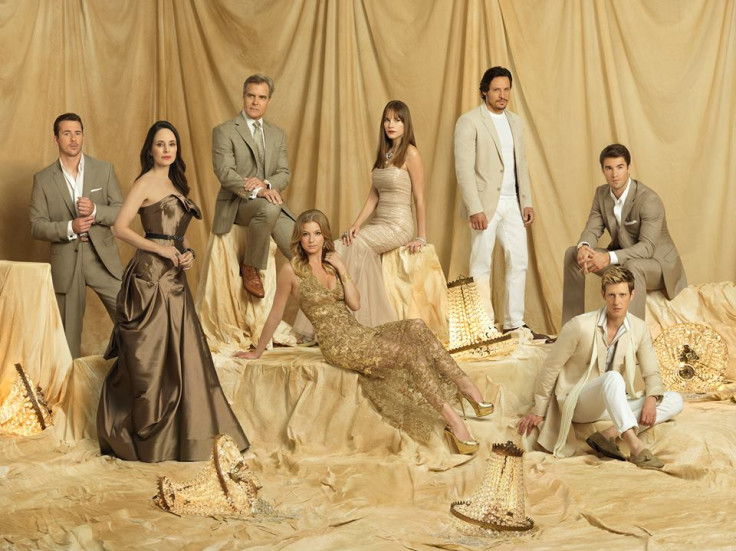 Revenge Season 3 finale was quite a shocker, which left fans wondering what will happen next.
Well, what could be better than knowing that the show promises to return better than ever. The series' writers are already hard at work crafting next year's twists and turns, reports Enstars.
According to the show's writer, Ted Sullivan, the Revenge writers room is buzzing again and the team has plenty of juicy material to work with.
"One of the ideas was to reboot [the show], and one of the ideas was to really just kind of boot it in the ass, and I think we did both things really well," said executive producer Sunil Nayar, according to Entertainment Weekly.
Revenge Season 3 Spoilers (via Enstars).
Aiden (Barry Sloane) is dead, Victoria Grayson (Madeleine Stowe) has been forced into a psychiatric hospital courtesy of Emily/Amanda (Emily VanCamp), and David Clarke (James Tupper) is alive and busy knocking off his old Hamptons enemies (see video below).
"The audience knows what he did to Conrad, they know what a raw act of vengeance it was," Nayar told TV Line.
"So the David that's eventually going to come back to town isn't going to be the David that the people in the Hamptons know, but the viewers have seen him and know what he's capable of. That's a fun dynamic we've never gotten to play with before," he added.
Revenge Season 4 will return to ABC this fall.
© Copyright IBTimes 2023. All rights reserved.