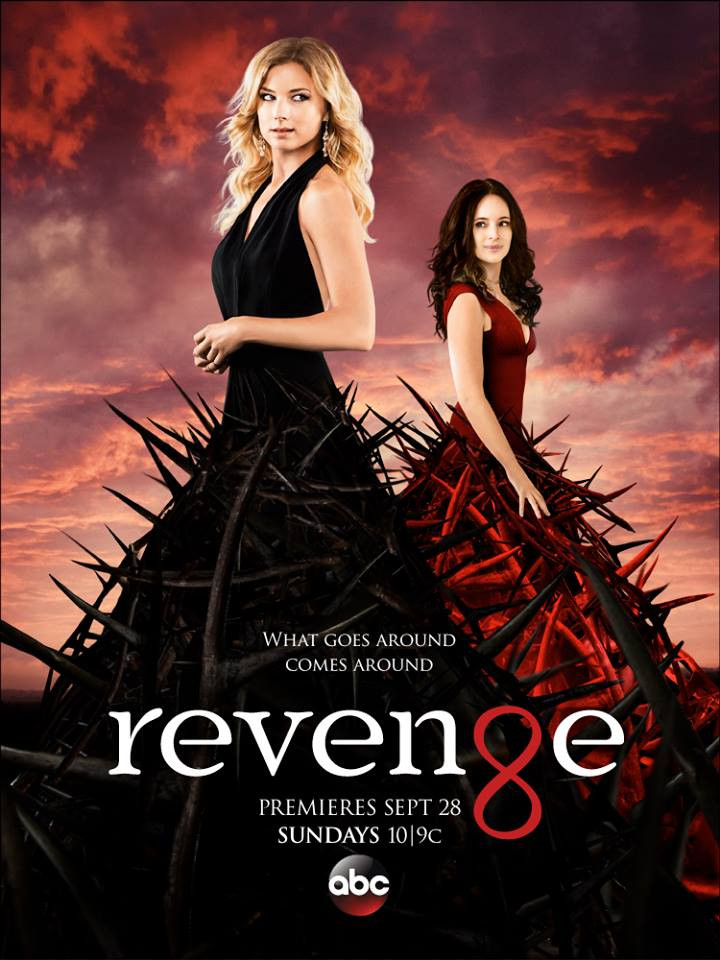 Revenge Season 4, ABC's super hit thriller, is all set to premiere in a few weeks' time and promises to bring the best of the showdowns between Emily Throne and Victoria Grayson.
The recently released promo of the series has indicated an open war between David Clark's daughter and former flame.
The theme of the latest season 'What goes around, comes around' and mama Grayson's voice over in the latest promo suggest that Emily is in for troubled times.
Show runner Sunil Nayar has also warned fans to expect a tough road ahead for Emily as her whole existence will be questioned after she found out that her father is alive.
"Emily has so much she's already dealing with, we don't want to be casual about the next person she chooses to give her heart to," Nayar says. "We didn't bring him on to be Emily's love interest, but by the same token, we didn't not bring him on for that," Nayar told TV Line.
In the teaser Victoria declares war against her hated enemy, by saying "Emily Throne, I am coming for you."
"My name is Victoria Grayson and I have a story to tell," starts the trailer. "Over the past three years my family was destroyed, the love of my life murdered, my freedom taken away – when everything you love has been stolen from you, someone has to pay!"
VC Post speculates that in Season 4, the Grayson revenganda will be executed in the same way as that of Emily's.
In the Season 3 cliff hanger finale, Victoria was seen thrown into a mental asylum while the former Amanda Clarke was seen mourning over Aiden's death.
The premiere episode is titled 'Renaissance' and the synopsis via VCPost reads:
"As Emily plans to host her most surprising party ever, Victoria finds a way to turn her greatest setback into a dangerous advantage. Meanwhile, unbeknownst to them both, David Clarke plans his next move."
Revenge Season 4 premieres on 28 September on ABC.