The Charlie Bigham Cock and Bull Pies that were sent to us on Tuesday raised a few laughs as a Valentine's novelty item but not a crumb went to waste.
The story caught our eye after we saw the famous pie chef marketing his latest offering as a Valentine's treat - bull's testicles infused in Mama Juana liquor.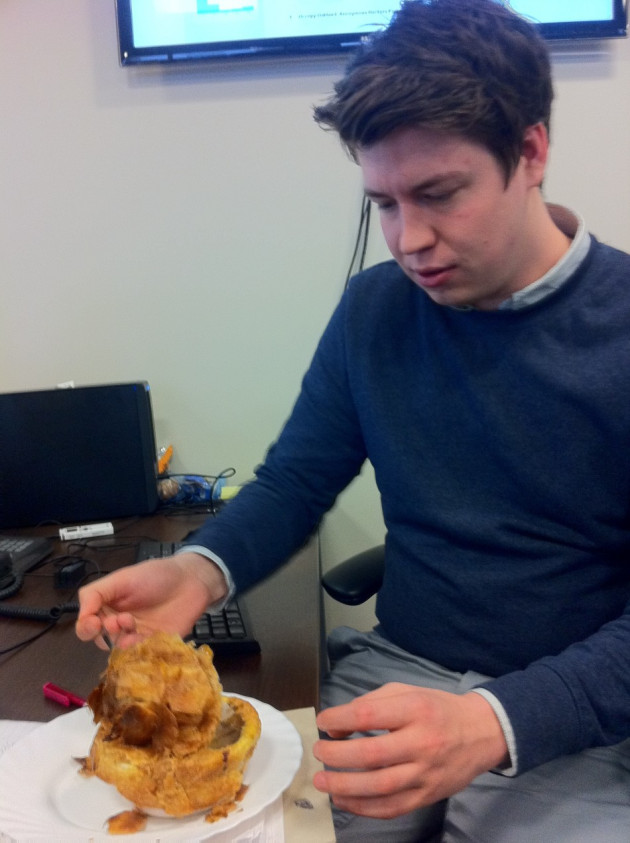 The pies were good despite not being cooked properly. As we don't have an oven in the newsroom, they were taken home, oven-baked then reheated in the office kitchen microwave.
We had two pies between five testers. The pies were quite big but the plates were cleaned in less than three minutes.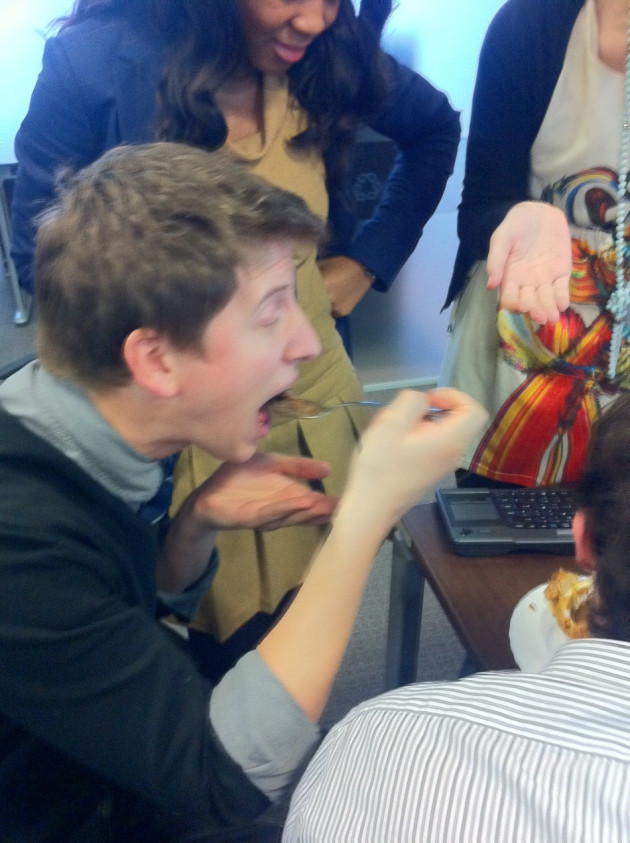 The pies are available from Saturday on Ocado.com and are supposedly an alternative to traditional aphrodisiacs such as asparagus and oysters.
For the few of you unaware of Dominican Republic slang, Mama Juana is often called "liquid Viagra" and bull's testicles have been used in a similar way in Chinese medicine for centuries.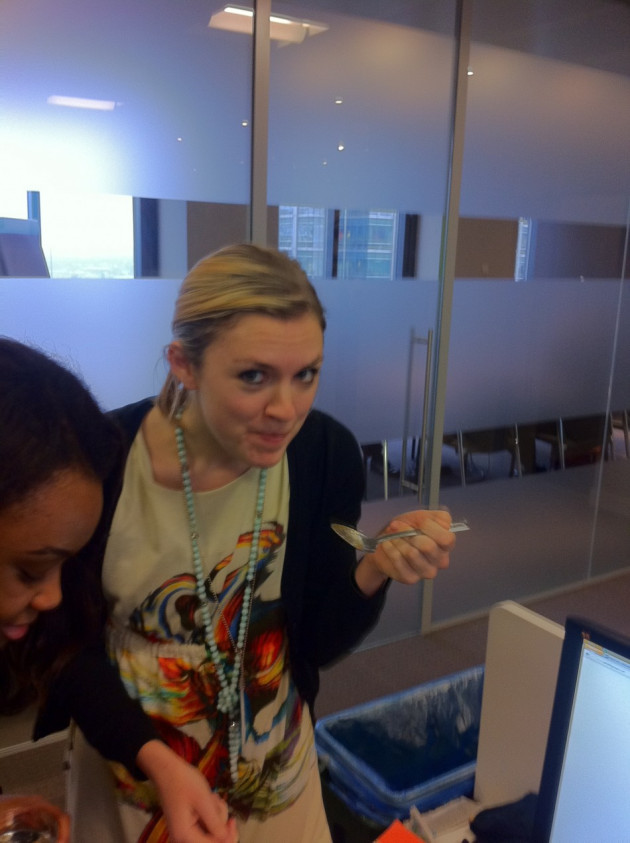 So did this Valentine's treat have the desired effect on our tasters' libidos? Were they feeling friskier? "No more than usual," said two of them, while the other three sadly shook their heads.
"It would be a nice alternative Valentine's treat because of the love-heart on top of the pasty," said one of our testers, sports reporter Vanessa Keller. "The pastry was fluffy and the testicle taste was subtle."
The pies tasted good and not as bushtucker-trial-esque as you might think. In fact, we struggled to find any meat that that we were absolutely certain was a bull's gonad.
Making such a pie is a bold move by Bigham. It gave hungry IBTimes UK staff a considerable amount of enjoyment and giggles and actually tasted pretty good.